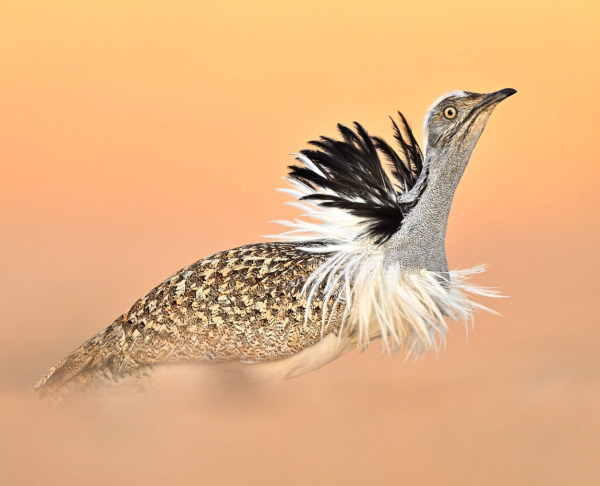 Last year's winner of the best Portrait photo was taken by Nicolas Reusens.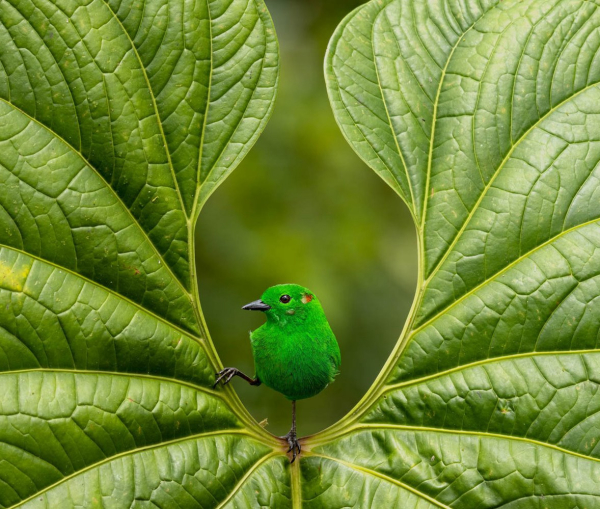 An impressive action photo of a displaying Houbara Bustard was entered in the Bird Behavior category by Jose Juan Hernandez.
You have until December 10th to enter your very best bird photos in the "Bird Photographer of the Year" contest, a worldwide competition. There are many categories for you to enter photos, including Portrait, Birds in the Environment, Bird Behavior, Birds in Flight, a Portfolio, Conservation, Urban Birds, a Comedy Bird Photo, Black & White, and Video categories. There are also 3 Youth categories for photographers aged 17 to15, 14 to 12, and 11 and under. Cash prizes are awarded rangig from $3,600 to $600 to $120, along with vouchers for camera equipment.
Among bird photography competitions, the Portfolio category is unique in that bird photographers are encouraged to submit an interrelated group of up to 6 photographs as a personal collection that show technical control and creativity. For that particular Portfolio category, you can win a high-quality camera and lens! More than 23,000 photos were entered in the contest last year, and you can view the winners from that contest to get an appreciation for the kinds of photos that catch the judges' attention at View the Bird Photographer of the Year 2023 Winners — Bird Photographer of the Year (birdpoty.com)
To learn more about the current Bird Photographer of the Year contest and how you can enter, see Competition Categories — Bird Photographer of the Year (birdpoty.com)