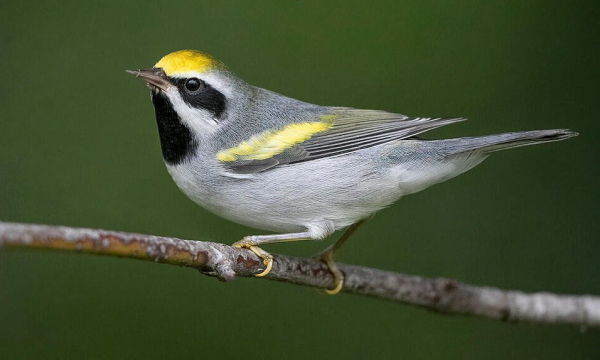 Explore the wealth of information about birds in your state and around the world, along with photos, videos, illustrations, sound recordings, and range maps of each species, such as this Golden-winged Warbler (photo by Matt Misewicz).
An indispensable reference source for birders, Birds of the World is your one-stop library for authoritative information about birds. Now, the Cornell Lab of Ornithology is offering a Free 30-Day Trial subscription to Birds of the World, the most comprehensive bird library that covers all the birds found in North America, and throughout the world – all 10,824 species! You will also find beautiful color photos and illustrations of each species, along with videos of the birds in action, sound recordings of their songs and calls, range maps, and more. It's all Free for 30 days.
Birds of the World features 10,824 species profiles with 249 family overviews, each filled with captivating images, dynamic range maps, and life history details. The Free 30-Day Trial offer is for new subscribers, and after the Free Trial ends, an annual subscription will begin, but you can cancel anytime, including in advance of the end of your Free Trial if you wish.
Take a moment to explore what a Birds of the World subscription has to offer. If you like what you see, simply activate your 30-day Free Trial at Try Birds of the World - free for 30 days - editorstbw2@gmail.com - Gmail (google.com)