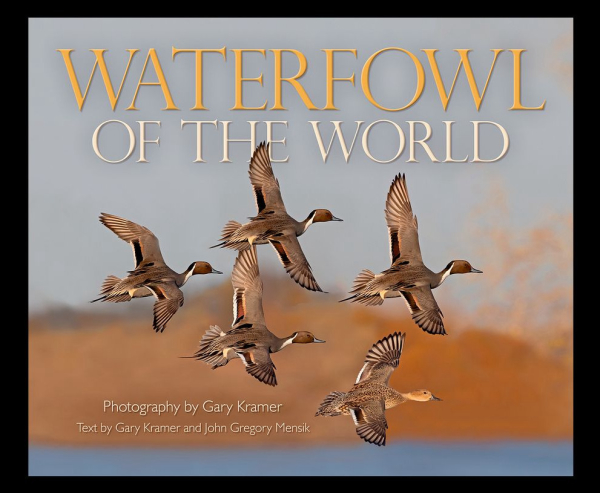 Waterfowl of the World may be the most monumental bird publication of the year.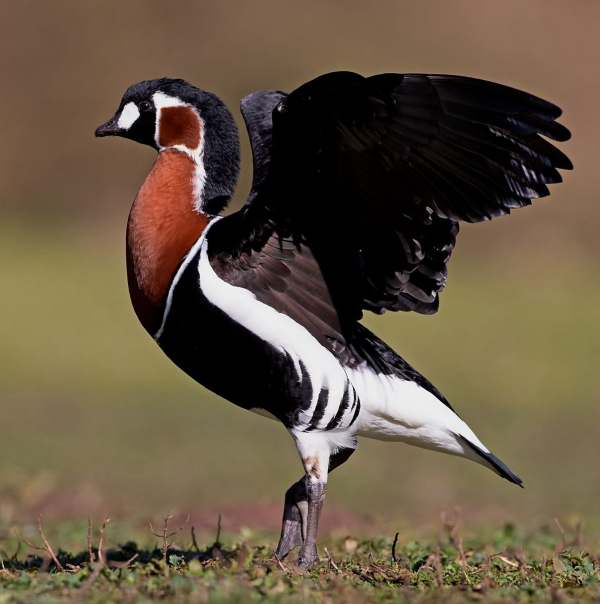 Among the most impressive waterfowl are the Red-breasted Goose (above) and Falcated Duck (below). These images showcase these spectacular birds and illustrate the high-quality of photos taken by Gary Kramer for his new book, Waterfowl of the World.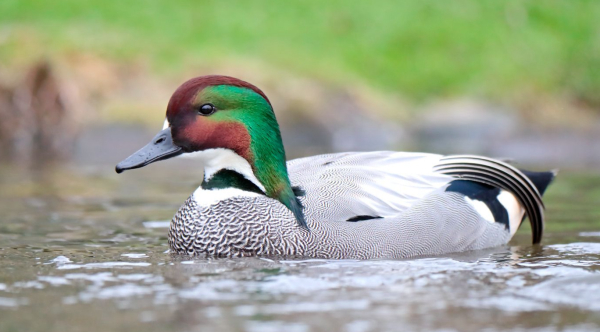 A remarkable photographic endeavor packed with information about the earth's 167 species of ducks, geese, and swans, Waterfowl of the World may be the most monumental book of the year in the realm of birds, a remarkable publication that will stand out for decades into the future. Driven by the unsurpassed waterfowl photography of Gary Kramer, and enhanced with excellent range maps and up to date biology and conservation descriptions written by Kramer and John Gregory Mensik, everyone interested in birds should have this book as a centerpiece for their library.
The quality of this new publication is most impressive, starting with the beauty of reproduction of the color photographs used, and including the quality of the paper, printing, binding, cover, and even the large size of the book. Each species account is illustrated with an average of 7 color photos, usually showing a pair of the species, followed by images of the species swimming, standing, in flight, in flocks, and sometimes with broods – all taken in the wild, often in remote settings, in a total of 40 countries on 6 continents. The remarkable variety of this family of birds is exciting, especially you consider such memorable favorites as Red-breasted Geese, Falcated Ducks, Black Swans, King Eiders, Harlequin Ducks, Smew, Baikal Teal, Mandarin Ducks, and 159 more!
The biology section is particularly interesting, especially the information about each species' nesting biology. Similarly, the conservation section regarding each species is notably insightful. Featuring 540 pages with 1,299 photographs, each page turned reveals more dramatic color photos and new information about ducks, geese, and swans – all the Waterfowl of the World!
To view 36 sample pages found in this exciting new volume, and to learn more about Waterfowl of the World, see https://static.livebooks.com/f689fcfb047e468ba4d52ea1d7b27ef7/r/e407405e83da4c5a98a35d804e4e3998/1/Waterfowl_of_the_World_PAGES_WEBSITE - Sample pages.pdf and for more information and to order Waterfowl of the World, see Wingshooting the World-Standard Edition - Gary Kramer Photographer / Writer