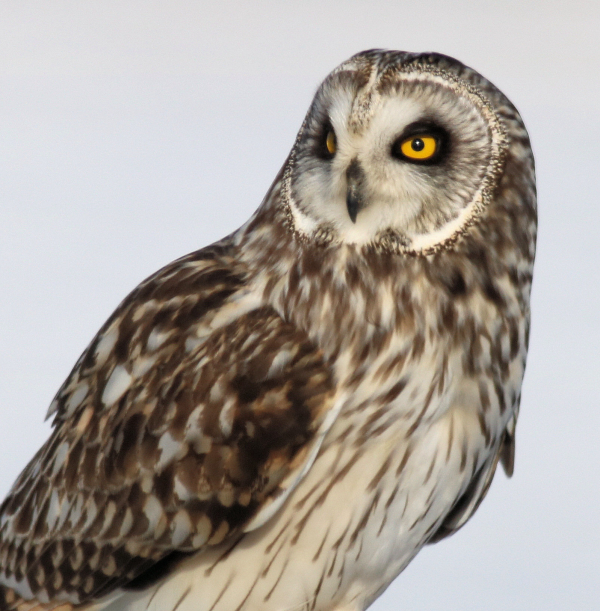 Share your interest in owls this week, especially on August 4th, International Owl Awareness Day (Short-eared Owl photo by Paul Konrad).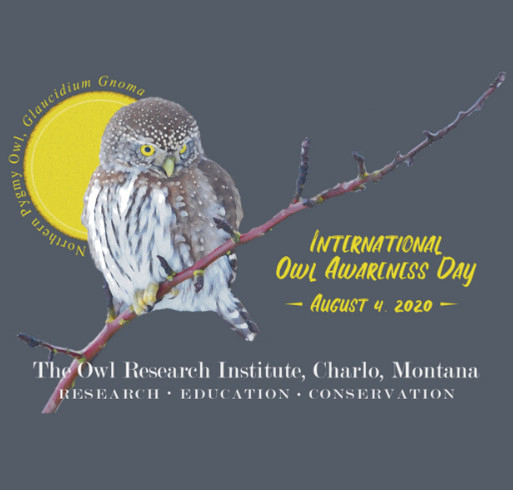 The 2020 Owl Awareness T-shirt; show your interest in owls and support the work of the Owl Research Institute.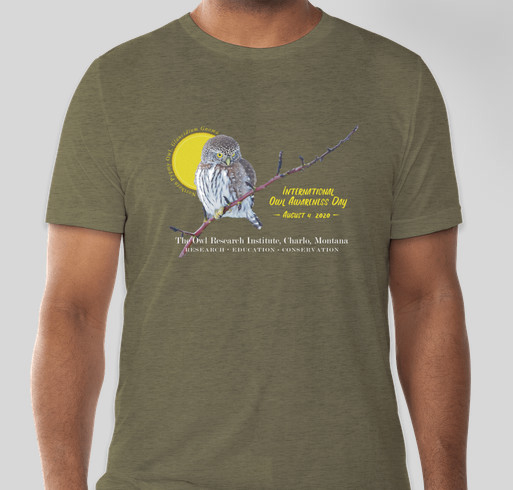 Owls are among the most iconic birds we encounter, and as part of International Owl Awareness Day next Tuesday, August 4th, you can share your interest in owls with others, while learning more about North American species. A great place to visit online to learn more about owls, their diversity, and ongoing research and conservation projects is the Owl Research Institute website – you will surely be impressed and enlightened at https://www.owlresearchinstitute.org/
You can also show your interest in owls and support owl research, education, and conservation by buying and wearing one or more of the colorful T-shirts created to commemorate the International Owl Awareness Day 2020, at https://www.customink.com/fundraising/international-owl-awareness-day-2020-?side=front&type=1&zoom=false
All proceeds from your purchase of T-shirts helps support the Owl Research Institute's Priority Programming for 2020, which includes year-round field research and population monitoring of Great Gray Owls, Northern Pygmy Owls, Snowy Owls, Long-eared Owls, Northern Saw-whet Owls, Short-eared Owls and more. It also supports projects of special interest, like snag conservation and our work to understand the effects of climate change on owls and their habitats.
For more than 30 years, the Owl Research Institute (ORI) has been conducting long-term research and population monitoring on many different owl species, working to understand their populations, movements, vulnerabilities, prey species, and the habitats they depend upon.