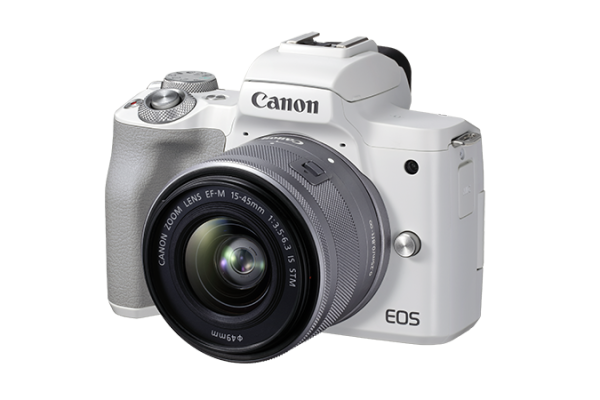 The New Canon EOS M50 Mark II Digital Camera comes in white and black models.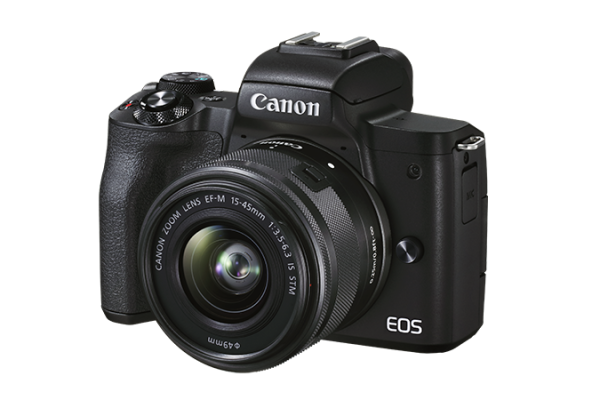 The new Canon EOS M50 Mark II Digital Camera builds on the strong performance of the popular EOS M50 with improvements and affordability that every birder will appreciate. It comes in white or traditional black models, and both options provide the impressive image quality of the 24 Megapixel CMOS sensor and the power of the DIGIC 8 image processor. The Mark II's autofocus locks onto birds faster, and the Eye Detection feature is improved so it recognizes the bird's eyes and face from greater distances. You can use both the Eye and Face Detection with the Servo Autofocus feature.
Overall, the new EOS M50 Mark II provides added versatility for recording videos too, and Eye Detection can now be used with Movie Servo Autofocus. Video options also include 4K UHD 24p and HD 120p for slow motion video – and much more. For online content creators, you can use the EOS M50 Mark II to livestream your content with its built-in Wi-Fi, and use with EOS Webcam Utility software for a variety of editing options. Built-in Bluetooth pairing helps you connect this camera to compatible smart devices, and when you need a different angle, you can record vertically or horizontally. This new Canon camera even offers clean HDMI output for high-resolution, high frame-rate streaming.
When it comes to content, whether you are taking still photos or videos, the new Canon EOS M50 Mark II provides impressive results and options to share your vision. For more information, refer to https://www.usa.canon.com/internet/portal/us/home/products/details/cameras/eos-dslr-and-mirrorless-cameras/mirrorless/eos-m50-mark-ii-ef-m-15-45mm-is-stm-kit