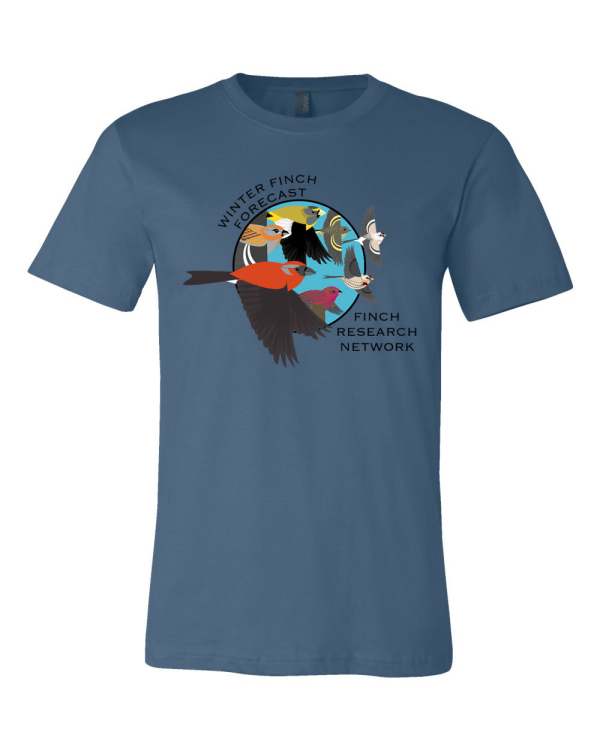 The Winter Finch Forecast–FiRN logo is available on a Tshirt, Long-sleeved Shirt, and Hooded Sweatshirt.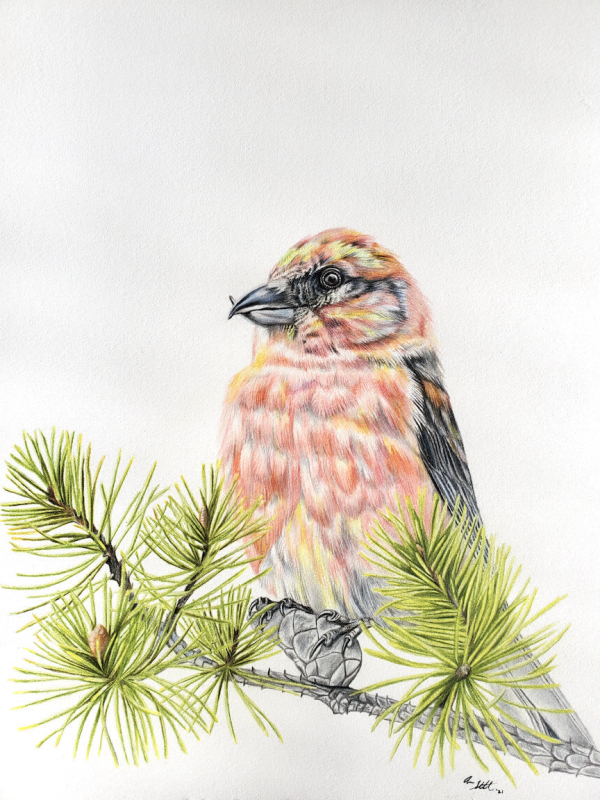 A Red Crossbill print is 1 of 4 colorful art prints illustrated by Anna Stunkel for FiRN.
The Finch Research Network offers a number of attractive T-shirts, Long-sleeved Shirts, and Hooded Sweatshirts featuring colorful graphics by Code 5 Design. Their apparel with the Winter Finch Forecast–FiRN logo is especially popular among birders. There are also 4 frameable art prints by Anna Stunkel that colorfully illustrate (1) a pair of American Goldfinches, (2) an adult Evening Grosbeak, (3) a Red Crossbill, and (4) a redpoll duo – a Common Redpoll and Hoary Redpoll together - and all purchases benefit the Finch Research Network (FiRN).
For more information about the Finch Research Network apparel and artwork, see Products – FINCH RESEARCH NETWORK (finchnetwork.org)