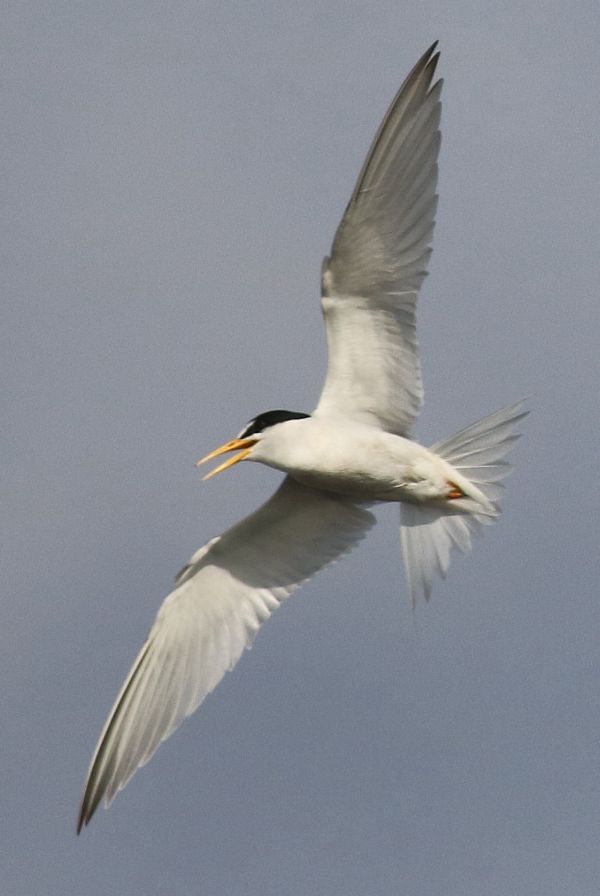 Washington's Seventh State Record Least Tern was reported near Seattle last week.
Rare flycatchers really caught the attention of birders last week, including a trio of flycatchers far north of their normal ranges – a Fork-tailed Flycatcher in Labrador, which is the most northerly record for this Latin American species, a Vermillion Flycatcher in Ontario, and a Dusky-capped Flycatcher in Nevada. There were also two new state records to report, a Seventh State Record Least Tern near Seattle, Washington, and a Tenth State Record Yellow-throated Warbler at Malheur National Wildlife Refuge in Oregon – and there's more.
STATE & PROVINCIAL RECORDS
Seventh State Record Least Tern – near Seattle, Washington
Tenth State Record Yellow-throated Warbler – Malheur Refuge, Oregon
REALLY RARE SIGHTINGS
Fork-tailed Flycatcher – Goose Bay, Labrador
Dusky-capped Flycatcher – near Tonopah, Nevada
Vermillion Flycatcher – Algoma, Ontario
Mississippi Kite – Outaouais, Quebec
Black-headed Grosbeak – Mt. Desert, Maine
Lazuli Bunting – Herbster, Wisconsin
White-eyed Vireo – Avalon Peninsula, Newfoundland
Black-bellied Whistling Ducks (4) – John Heinz Refuge, Pennsylvania
Black-necked Stilt – Stonington, Connecticut
Chuck-will's-widow – Fairfield, Connecticut
Brown Booby – near Belmar, New Jersey
CONTINUING RARE BIRDS
Last week the White-winged Tern was present periodically along the North Carolina coast, the Little Egret is being reported near Portland, Maine; and the Black-faced Grassquit is still being seen by birders in Everglades National Park in south Florida. Continuing rare birds in Arizona include the spectacular Flame-colored Tanagers (2) near Sierra Vista and Crescent-chested Warblers (2) near Portal, the Berylline Hummingbird in Madera Canyon, and the Common Crane at Mormon Lake. This week should bring even more exiting reports of rare birds!
For more information, see the American Birding Association's Rare Bird Alert at https://www.aba.org/rare-bird-alert-june-5-2020/ Special Thanks to the ABA, and Nate Swick, who does such a great job of compiling the ABA's Rare Bird Alert, which we use to prepare this weekly replay.
You can often find more information about individual rare bird sightings from the state rare bird alert listserves that you can access at http://birding.aba.org/ or at https://www.facebook.com/groups/ABArare/