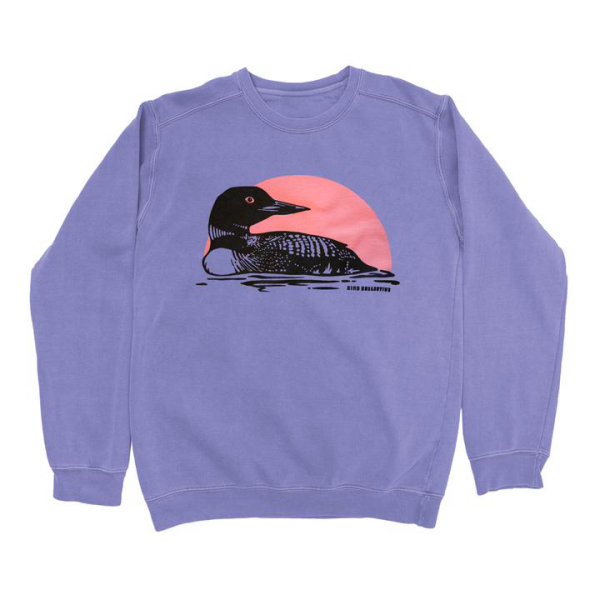 The colorful Sunset Loon Sweatshirt.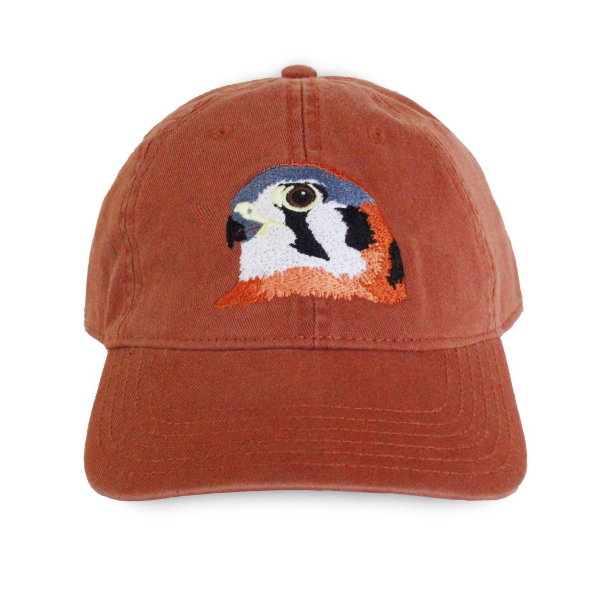 The American Kestrel Washed Hat is one of many colored hats that feature embroidered birds.
The Bird Collective has a conservation ethic and provides a great place to shop for bird- and birding-themed clothing and gifts, featuring a variety of signature sweatshirts and T-shirts that feature collections of birds including Winter Finches, Woodpeckers, Ducks, Birds of Prey, Loons, Sparrows, and the Yurok Circle of Bird Life. Some products carry the "Birding is a Wild Life," and "Find Peace in Nature" themes, and you can order a variety of caps with impressively embroidered birds along with a collection of embroidered Bird Patches.
In addition to offering a variety of outdoor clothing featuring images of favorite birds, the Bird Collective helps to fund conservation programs operated by the American Bird Conservancy, the Grasslands Trust, Finch Research Network, and Alabama Audubon. For a look at the impressive variety of Bird Collective products, see https://www.birdcollective.com/collections/clothing