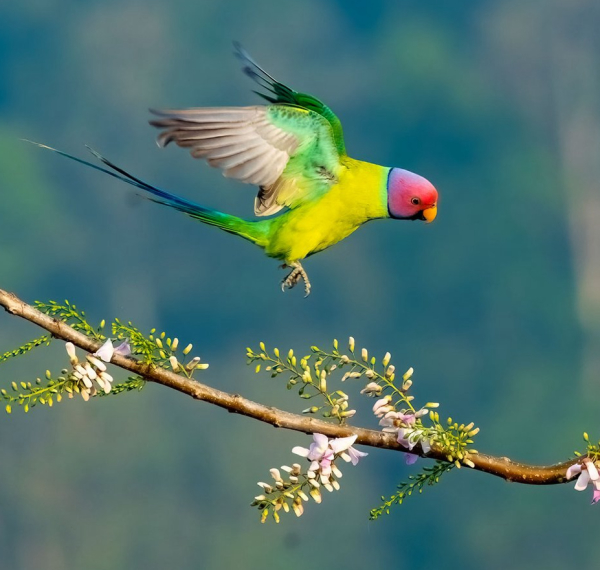 A beautiful flight image of a Plum-headed Parrot was the Third Place Winner of the 12 to 14 Youth category, taken by Achintya Murthy in India.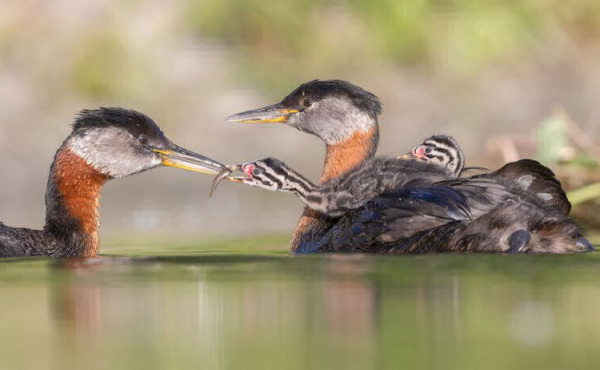 A very impressive photograph of a family of Red-necked Grebes was taken by Second Place Winner of the 15 to 17 Youth category, taken by Edwin Liu in Canada.
With more than 23,000 photographs entered into the competition this year, the Bird Photographer of the Year winner has been announced, including all the 2023 winners. Celebrating birds from around the world, these impressive photos were taken by talented photographers. Bird Photographer of the Year is the leading bird photography competition to celebrate the world's best bird photography, while supporting conservation efforts through imagery and financial support to Birds on the Brink.
The overall winner of the competition takes home a $4,400 cash prize, along with the coveted title of "Bird Photographer of the Year." Winners were selected from a variety of categories, including Best Portrait, Best Portfolio, Best Video, Birds in the Environment, Bird Behavior, Birds in Flight, Black-and-White, Urban Birds, Comedy Bird Photo, Conservation, and 3 Youth categories for birders aged 15 to 17 years, 12 to 14 years, and 11 and under.
The 2024 competition is already open, with the deadline to submit entries December 10, 2023. For more information and a look at all the top winners in each category, see View the Bird Photographer of the Year 2023 Winners — Bird Photographer of the Year (birdpoty.com)