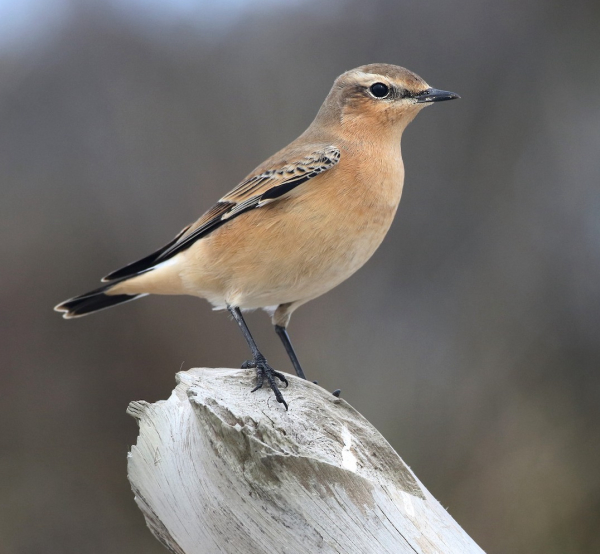 Illinois birders recorded a Second State Record Northern Wheatear at Prairie Ridge State Natural Area in rural southeast Illinois.
It was another exciting week for birders to find a variety of rare birds and establishing 7 new First Records, starting with a First State Record Pink-footed Goose in Kentucky, a First Provincial Record of a Costa's Hummingbird in wintery Saskatchewan, a First Territorial Record Bobolink in the Yukon, and First State Records of a Lesser Nighthawk in South Carolina, a Tropical Kingbird in New Hampshire, King Eiders in Wyoming, and a Limpkin in New York! There were also 3 Second State Records, 3 Third State Records, and many other rare birds to review.
STATE & PROVINCIAL RECORDS
First State Record Pink-footed Goose – Shelbyville, Kentucky
First Provincial Record Costa's Hummingbird – Saskatoon, Saskatchewan
First Territorial Record Bobolink – Haines Junction, Yukon
First State Record Lesser Nighthawk – Kiawah Island, South Carolina
First State Record Tropical Kingbird – near Portsmouth, New Hampshire
First State Record King Eiders (2) – Lake Hattie, Wyoming
First State Record Limpkin – Lewiston, New York
Second State Record Brambling – Britton, South Dakota
Second State Record Northern Wheatear – Prairie Ridge, Illinois
Second State Record Bullock's Oriole – Kaveski Farm, Massachusetts
Third State Record Black-chinned Hummingbird – Bloomington, Indiana
Third State Record Sharp-tailed Sandpiper – Two Rivers, Wisconsin
Third State Record Lark Bunting – Clarksville, Tennessee
REALLY RARE BIRDS
Fan-tailed Warbler – Mesa, Arizona
Fan-tailed Warbler – Catalina, Arizona
Snowy Owl – Los Angeles, California
Black-chinned Hummingbird – near Brewster, Massachusetts
Broad-billed Hummingbird – Oklahoma City, Oklahoma
Ferruginous Hawk – near Trenton, Tennessee
Bell's Vireo – near Dartmouth, Massachusetts
Cassin's Kingbird – Nantuckett, Massachusetts
Brown Booby – offshore Cape Cod, Massachusetts
CONTINUING RARE BIRDS
European Marsh Harrier – New Jersey
Smooth-billed Ani – Texas
Social Flycatcher – Texas
For more information, refer to the American Birding Association's Rare Bird Alert at Rare Bird Alert: November 18, 2022 - American Birding Association (aba.org) Special Thanks to the ABA, and Nate Swick, who does such a great job of compiling the ABA's Rare Bird Alert, which we use to prepare this weekly replay.
You can often find more info about individual rare bird sightings from the state rare bird alert listserves that you can access at http://birding.aba.org/ or at https://www.facebook.com/groups/ABArare/