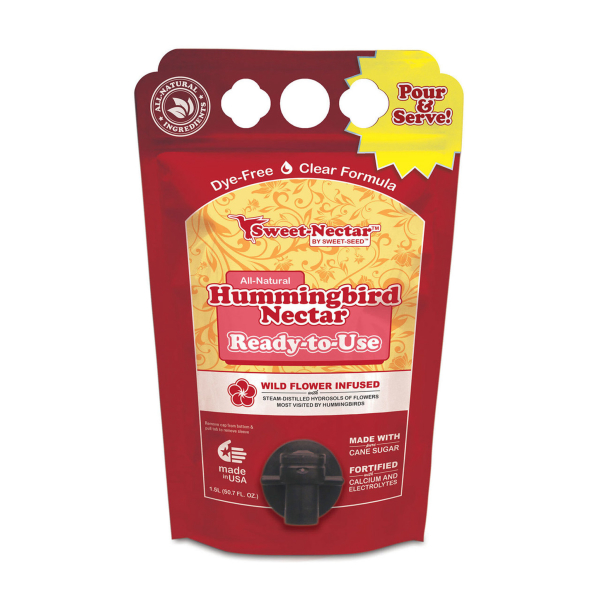 Sweet-Nectar Ready-to-use Hummingbird Nectar.
Gone are the mess and hassle of making your own hummingbird nectar: Sweet-Nectar Ready-to-use Hummingbird Nectar is made with pure cane sugar, infused with all-natural, steam-distilled wildflower hydrosols for hummingbirds, but free of red dye and preservatives. Added calcium promotes healthy egg development for nesting hummingbirds and electrolytes help to prevent dehydration.
The easy-pour spout and leak-proof cap top off the FDA compliant, BPA-free, eco-fresh nectar bag that provides up to an 85 percent reduced carbon footprint over more traditional packaging. Each Sweet-Nectar pouch holds twice the amount of nectar as the popular bottles and the durable leak-proof cap keeps Sweet-Nectar fresh long after it is opened.
You can get more information about Sweet-Nectar Ready-to-use Hummingbird Nectar, which is available at a variety of well-known stores listed at Sweet-Seed Micro Batch Bird Feed