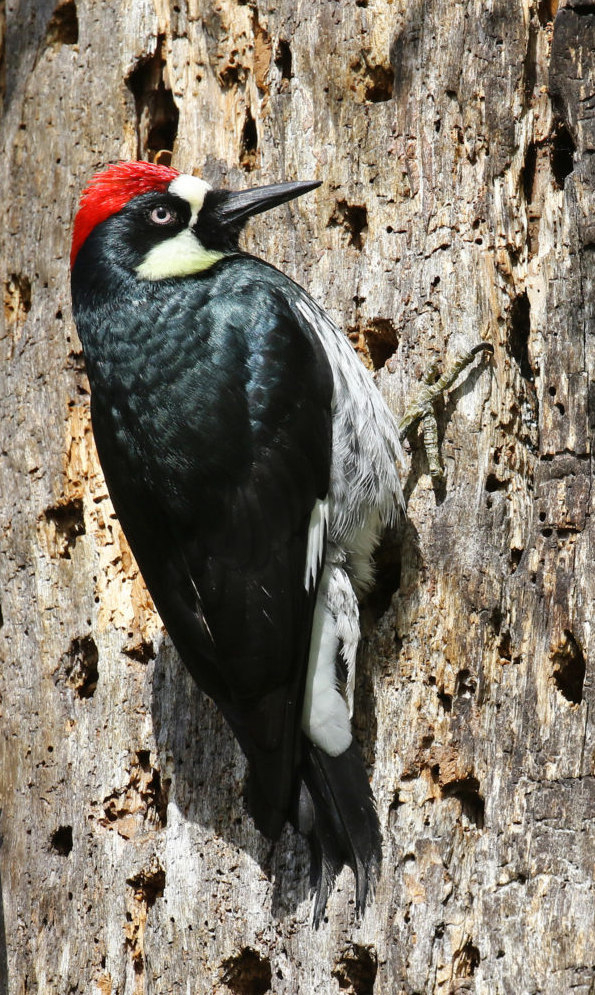 Three GBBC Photo Contest winning images from 2019 are featured here, including this Acorn Woodpecker photo taken by Joan Tisdale.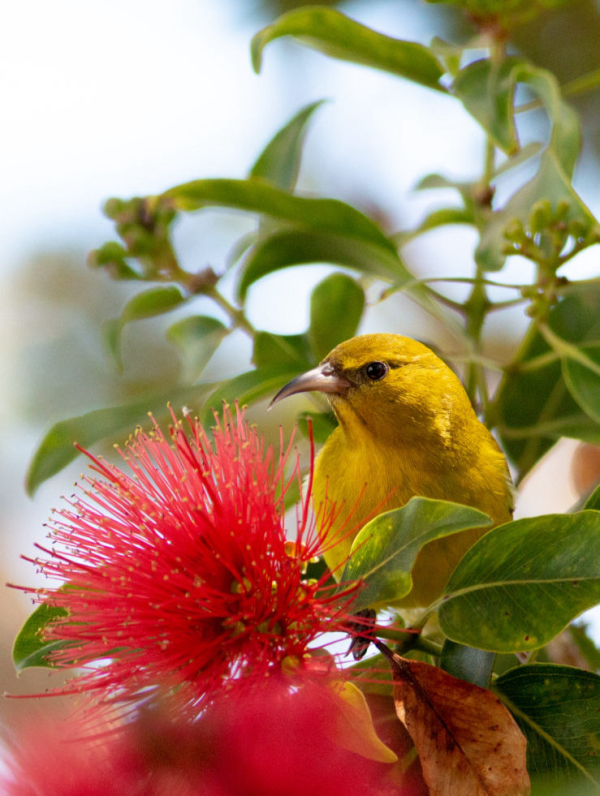 A Hawaiian bird is featured in this winning photo of an Oahu Amakihi taken by David Brock.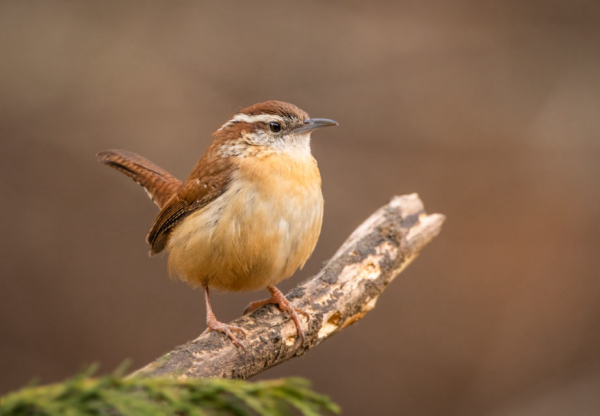 The third GBBC Photo Contest winner features a Carolina Wren photographed by Jenny Burdette.
During the upcoming long weekend, from Friday through Monday, share the fun and importance of the annual Great Backyard Bird Count (GBBC) February 14 thru 17. Anyone can join the action wherever you are – in your yard, at a favorite birding location nearby, across the state, or on the opposite side of the country. The bird counts tallied by participating birders provide an interesting insight into wintering populations of birds in the United States and Canada, and birders worldwide participate and add to the information and excitement of the weekend event.
Last year, more than 32 million birds were counted, including 6,876 different species worldwide, and overall, the GBBC creates an instant snapshot of global bird populations. Launched in 1998, the Great Backyard Bird Count is the first online citizen science project to collect data about wild birds and display results in nearly real time. Anyone can monitor this year's GBBC information as it's submitted, as well as counts and photo entered during past years.
Everyone with an interest in the project and in birds is welcome to provide information and submit photographs during the count period. Sponsors of the GBBC include the National Audubon Society, the Cornell Lab of Ornithology, and Bird Studies Canada.
How to Participate
It's simple as 1, 2, 3 – anytime from February 14 to February 17:
- 1) Count birds for 15 minutes or more – anywhere – as many times as you wish during the long weekend.
- 2) Create a free GBBC account
- 3) Enter your results
You can get all the official information about how to participate at https://gbbc.birdcount.org/get-started/ Even before you get started on the 2020 version of the Great Backyard Bird Count, you can get in the spirit by reviewing the action reported last year, in your area and around the world, at the GBBC website.
You Can Enter the GBBC Photo Contest too!
This year you can submit bird photographs in each of six categories: Habitat, Behavior, Group, Composition, People, and Overall. To get the complete contest rules and learn how to submit your photos, see https://gbbc.birdcount.org/photo-contest-rules/ You can begin entering photos for the contest when the GBBC begins February 14, when there will be a link on the home page.
It's time to get serious about the long GBBC weekend ahead, and continue to spread the word among your birding friends, birding clubs, and birding list serves. Mid-February is all about the Great Backyard Bird Count – but don't forget Valentine's Day Friday!