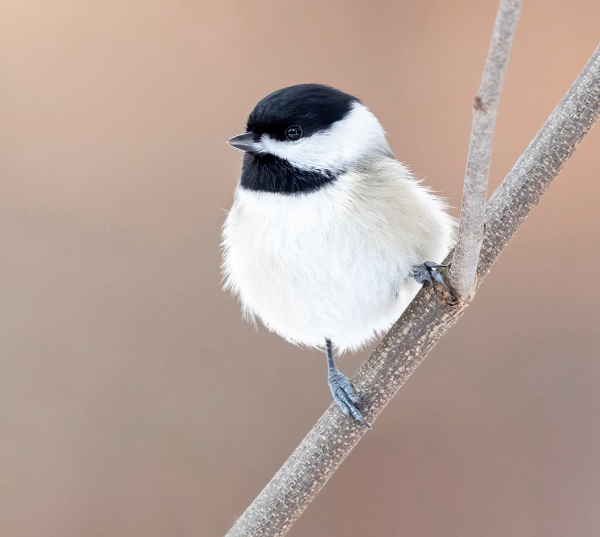 Every bird counts, and every birder helps by adding to our understanding of mid-winter bird distributions and population dynamics (Carolina Chickadee photo by Brad Imhoff).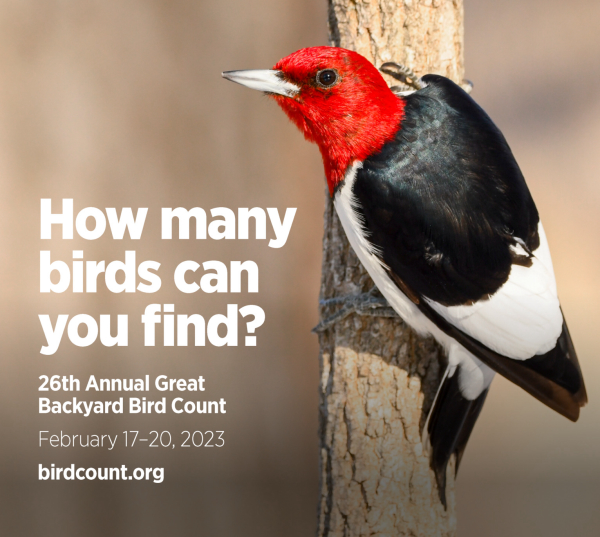 How many birds can you find during the 4 day GBBC event? (Red-headed Woodpecker photo by Manny Salas)
It's time to prepare for The Great Backyard Bird Count! As its name implies, this grand event grew from simpler beginnings that included feeder counts, but over the past quarter century the Great Backyard Bird Count (GBBC) has expanded into a worldwide birding celebration that takes place over 4 days in February each year. This year you can participate in the 26th annual GBBC anytime over President's Day Weekend, birding as often and as long as you wish from February 17 to 20. It's free, enjoyable, and easy for people from all walks of life to participate in identifying and counting birds to create a real time mid-winter snapshot of bird populations that provides valuable information for biologists, conservation leaders, and anyone interested in birds.
Last year, birders from 192 countries reported approximately ¾ of the world's bird species, including 7,099 species of birds identified by 384,641 estimated global participants in 192 participating countries who submitted 359,479 eBird checklists and shared 141,990 photos.
Of course, everyone is invited to get involved, ranging from first-timers to expert birders. You can provide information about the birds you see at your feeding station or yard, your neighborhood, and it's a great opportunity to join together with others, including members of your household, a birding club, or a group of students. The Great Backyard Bird Count is a joint project of the Cornell Lab of Ornithology, Birds Canada, and the National Audubon Society, along with the founding sponsor, Wild Birds Unlimited.
Today, the Great Backyard Bird Count is a global 4 day event that is easy, it's fun, and you can participate for 15 minutes or as many hours and days you prefer. By birding during the GBBC you genuinely join the worldwide brotherhood of birders with the common goal of documenting and better understanding winter bird populations, winter ranges, and changes over years.
You can add your GBBC information if you are birding solo or with others, and you can participate anywhere you find birds:
Step 1) Decide where you will be birding (1 or more locations).
Step 2) Observe birds for 15 minutes or more, at least once from February 17 thru 20.
Step 3) Identify all the birds you see or hear.
Step 4) Post your species counts by using your computer, or by using the Merlin app on your smart phone. If you already contribute to eBird, just continue what you are doing – all eBird entries made during the 4 day count period are automatically added to the GBBC tally.
Perhaps it's easiest to refer to the official GBBC directions at How to Participate – Great Backyard Bird Count and for more information, see Great Backyard Bird Count – Join us each February when the world comes together to watch, learn about, count, and celebrate birds.
To get inspired, take a look at last year's GBBC totals at 2022 Final Results – Great Backyard Bird Count and be sure to view the fine collection of bird photos submitted with eBird reports at Media Search - Macaulay Library and eBird
Share your backyard birding experiences and photos with The Birding Wire at editorstbw2@gmail.com