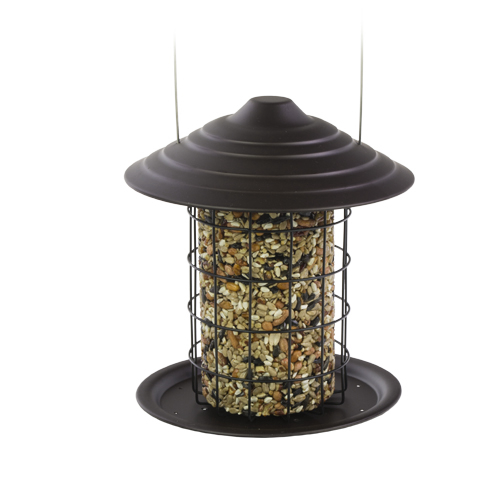 One of WBU's Seed Cylinder Feeders, the Tidy Cylinder Feeder.
You can purchase any of the nine Seed Cylinders separately – including No-Mess, Hot Pepper, Woodpecker, Nutty for Nuts, Safflower, Supreme, Deluxe, Cranberry; plus Bug, Nut and Berry Seed Cylinders, giving you the opportunity to mix and match if you choose to add more than one Seed Cylinder Feeder. A variety of Suet Cylinders are also available! Try different seed cylinder mixes to attract different birds, or emphasize different groups of birds.
Get more information about Wild Birds Unlimited's Seed Cylinder Feeders at https://www.wbu.com/products/cylinder-feeders/ and the 9 different kinds of Seed Cylinders at https://www.wbu.com/products/seed-cylinders/cranberry-seed-cylinder/ along with other quality birding products. Or stop by a Wild Birds Unlimited store near you.