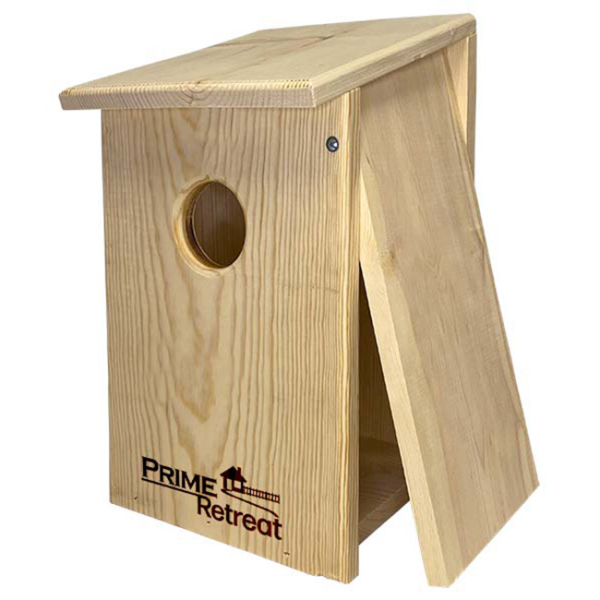 The Screech Owl, Saw-Whet Owl, and American Kestrel Roost & Nest Box from BestNest.
As cold weather season is setting in, there is still time to invite small owls and kestrels to your yard with a nest box that can be used as a roosting site this winter, and as a cavity nesting site next spring with this Screech Owl, Saw-Whet Owl, and American Kestrel Nest Box from Best Nest. Its classic pine construction provides a traditional look, and small owls and kestrels can access the deep interior via the 3-inch diameter entrance hole. This dual purpose Roost & Nest Box provides a great benefit to the birds that use it while providing exciting opportunities to observe the interesting behaviors of these iconic birds.
Measuring 11¼ inches wide x 11¼ inches deep x 18¾ inches high, the extended length of the shelter keeps nestlings safe from predators. One side panel swings upward for periodic nest checks; otherwise, a metal latch ensures it remains closed. An overhanging roof directs rain away from the entrance and the interior chamber.
To learn more, you can review more information at Screech Owl, Saw-Whet, and Kestrel House by Prime Retreat at BestNest.com