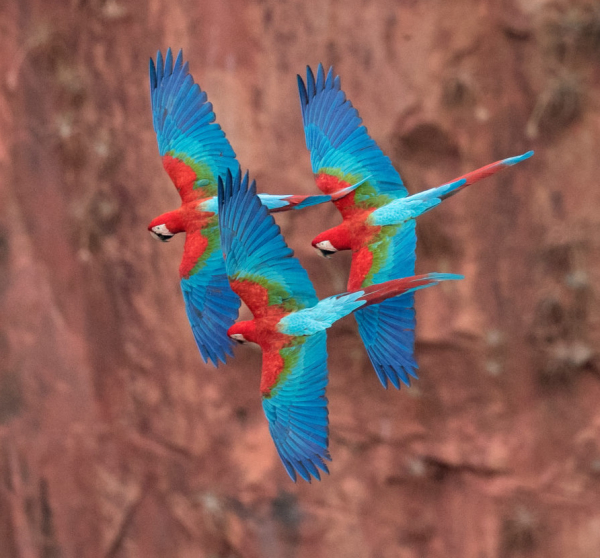 Red-and-Green Macaws in flight by Melissa Groo.
Celebrated wildlife photographer Melissa Groo leads you through more than three hours of video instruction that covers 30 bird photography topics in a new online course offered by the Cornell Lab's Bird Academy. The videos are accompanied by text information, image galleries, and guided practice designed to build your confidence and abilities in photographing birds. Special topics include how to photograph shorebirds and photographing birds in flight.
Learn about cameras, lenses, tripods, blinds, and other gear. Study field techniques that include aligning with the sun and wind, tuning in to bird songs and behaviors, and how to profit from the experience and sightings of your local birding community. Benefit from training on how to utilize the technical options beyond the automatic mode of your camera, composing powerful photographs along the way. You can also share your thoughts and images by joining the discussion forum.
For more information about the Bird Photography with Melissa Groo course offered by the Cornell Lab's Bird Academy, see https://academy.allaboutbirds.org/product/bird-photography-with-melissa-groo/