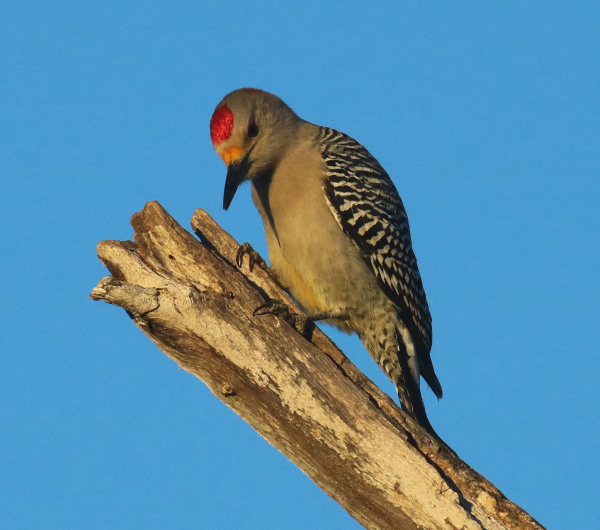 Birding festivals provide opportunities to observe a variety of different birds in new landscapes (Golden-fronted Woodpecker).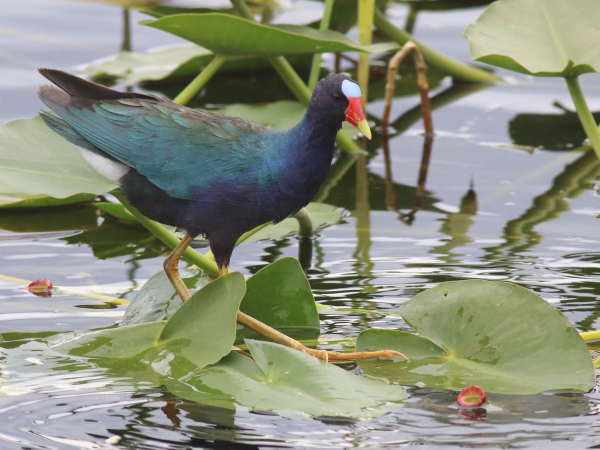 Birding festivals emphasize field trips to a variety of habitats ranging from to woodlands to prairies to wetlands and more to encounter a variety of birds (Purple Gallinule; photos by Paul Konrad).
One popular birding festival can tout views of birds from desert to mountain and coastal habitats, as well as seabirding opportunities – the San Diego Bird Festival. Other exciting events include the Space Coast Birding and Wildlife Festival at Titusville, Florida, and the Loredo Birding Festival for Texas borderland birding, plus there's the popular Whooping Crane Festival centered in Port Aransas, Texas. Off the beaten birding path, a northern Minnesota winter birding "hotspot" hosts the Sax Zim Bog Birding Festival, and there are more events, truly something for everyone.
The Birding Wire provides a complete Events Calendar of upcoming birding festivals in each issue, each week; simply scroll to the bottom of this issue to see the current Calendar, which is updated regularly. Which birding festivals interest you most?