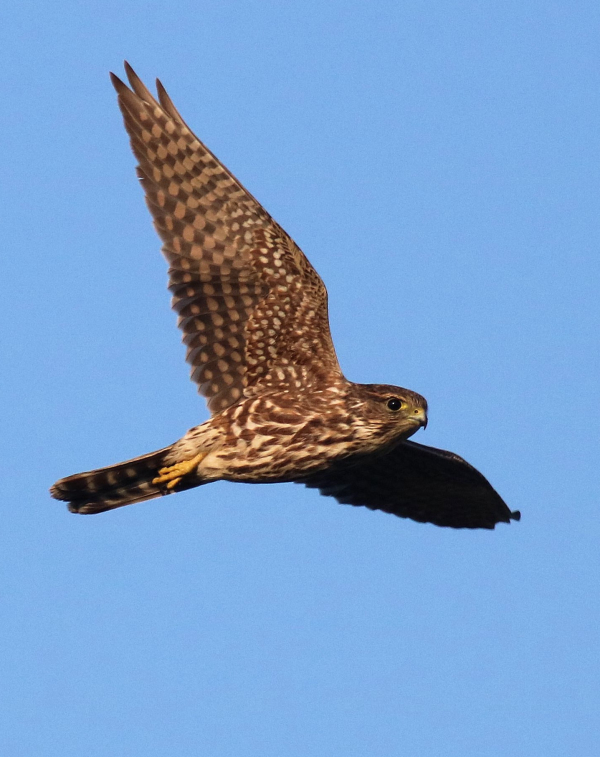 The variety and numbers of migrating birds during the peak of spring migration attract birders to the Cape May Spring Festival, sponsored by Leica Sports Optics (Merlin photo by Paul Konrad)
Leica Sport Optics is the sole sponsor of the 45th Cape May Spring Festival May 19 to 22, held by New Jersey Audubon. It's an exciting event that is both fun and a fundraiser. Cape May, New Jersey is famous as one of North America's top birding hotspots, and New Jersey Audubon is one of the leaders in bird research and conservation with a central mission of connecting people with birds during the Spring Festival. Leica representatives will be available to meet with birders and share information about Leica products as they enjoy spring migration at Cape May – watch for Leica representatives at registration, leading tours, and at speaking presentations.
National Geographic lists the Cape May area among the top 10 birding destinations in the world, and the Spring Festival is timed to coincide with the peak of spring migration. Enjoy a variety of field trips, boat trips, trolley trips, and great indoor programs in the heart of the spring birding action. Whether it's your first trip to Cape May, or if you can't resist coming back year after year, you will leave this festival a better birder with a heightened passion for birding and bird conservation.
To learn more about the Cape May Spring Festival, see https://njaudubon.org/cape-may-spring-festival/
And to learn more about Leica's quality line of binoculars and spotting scopes for birders, see Leica Sports Optics - Binoculars, Scopes, Rangefinders & more (leicacamerausa.com)