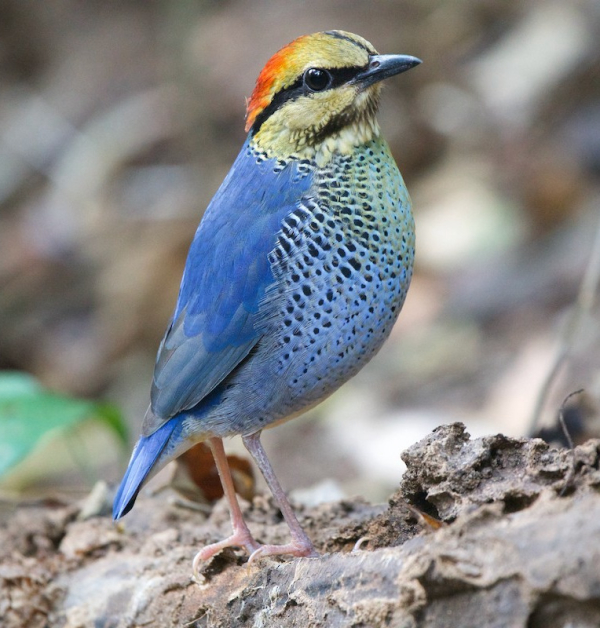 Photographed during the GBBC in Thailand by Sam Hambly, a Blue Pitta is a rare prize for any birder to see, much less photograph.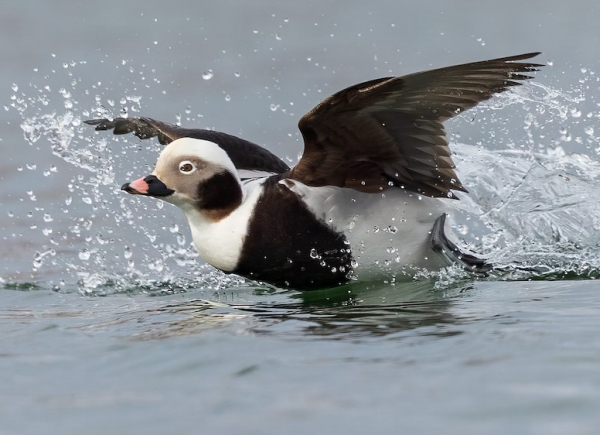 You can review a host of impressive photographs summitted by GBBC participants, including action photos like this Long-tailed Duck by Brian Stahls.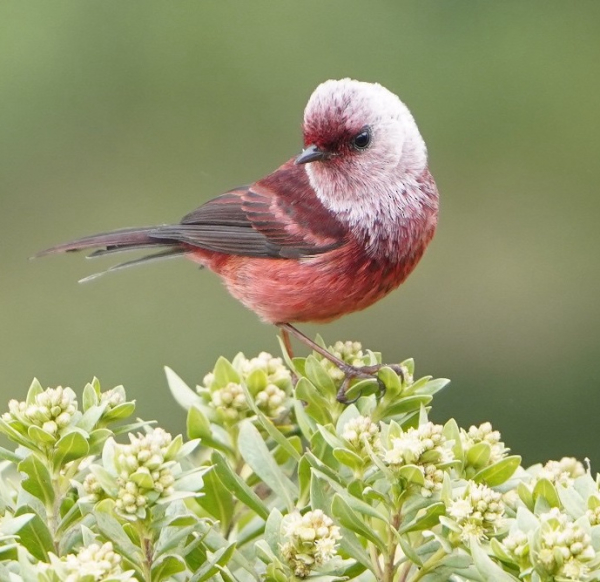 Birders from throughout the world contributed checklists and photos to the GBBC including Carlos Ulate who photographed a Pink-headed Warbler in Guatemala.
More than half a million birders participated in this record-smashing year for the Great Backyard Bird Count (GBBC), held in February over President's Day weekend, during which participating birders decisively beat last year's total species observed as they reported 7,559 bird species, fully 2,560 more than last year's species total! During the past 26 years the GBBC has been improved and expanded from a backyard event into a worldwide birding celebration – birders participated from 202 nations, 10 more than last year.
The GBBC provides a mid-winter survey of bird populations that collects valuable information for anyone interested in birds, including biologists, conservationists, and birders. During the past 26 years, the Great Backyard Bird Count (GBBC) has taken place over 4 days during mid-February each year.
This year, birders from Colombia found the most species overall, totaling 1,315 bird species. Ecuador's birders tallied 1,108 species, while birders in India reported 1,072 species. Brazil, Mexico, Peru, Argentina, Costa Rica, and Thailand followed in 4th thru 9th place.
The United States finished in 10th place with 666 species, close to all species expected during this time of the year. And even with winter's grip on most of Canada, birders found 253 different species to finish 40th. However, birders from Canada submitted a 3rd best total of 27,355 checklists, behind India's 2nd best total of 55,122 checklists, with the United States 1st, topping the competition with 195,449 checklists.
To check on all the species counts, nation by nation, you can refer to the official GBBC webpage Top subregions - World - Great Backyard Bird Count (ebird.org) The GBBC website provides us with a great opportunity to appreciate the global interest we birders share with others – it's especially exciting to .
To see the top photos that were submitted with birders' eBird checklists from around the world, simply scroll down past all the nation totals on the GBBC webpage at Top subregions - World - Great Backyard Bird Count (ebird.org) This collection of bird photographs is remarkable!
The Great Backyard Bird Count is the product of hundreds of thousands of dedicated birders who participate in the joint project produced by the Cornell Lab of Ornithology, Birds Canada, and the National Audubon Society, along with the founding sponsor, Wild Birds Unlimited – Great Thanks to everyone involved!