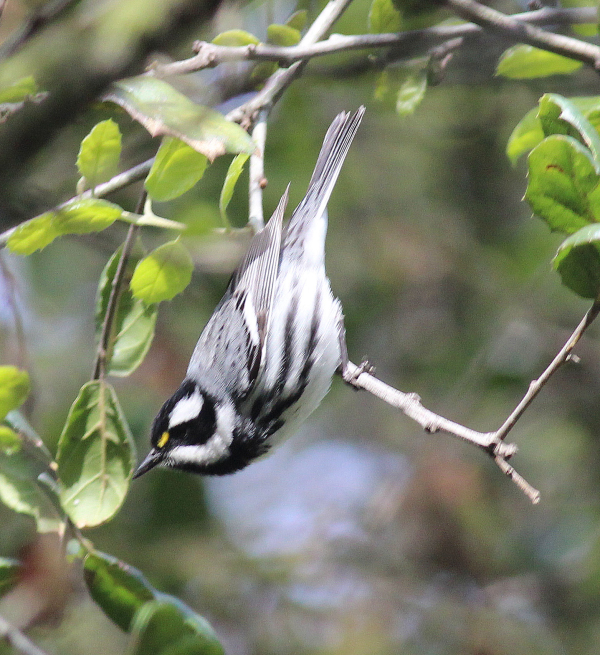 Three State Records for a single species during one week is especially rare, but last week birders found a record-breaking Black-throated Gray Warbler in North Carolina (Fifth State Record), Minnesota (Tenth State Record), and New York (Eleventh State Record).
We are excited to share 14 records this week, along with many other exciting rare bird sightings! Foremost must be the First Lower 48 Record of a Gray Heron in coastal Massachusetts. Three more First State & Provincial Records were recorded, including a Common Ringed Plover in Vermont, a Brewer's Sparrow in Pennsylvania, and a Bell's Vireo in British Columbia. Plus many exceptionally rare sightings, such as two Gray-streaked Flycatchers on Unalaska Island, Alaska, and a Northern Jacana at Canoa Ranch Conservation Park in Arizona.
FIRST LOWER 48 STATES RECORD
First Lower 48 Record Gray Heron – Tuckernuck Island, Massachusetts
STATE & PROVINCIAL RECORDS
First State Record Common Ringed Plover – Missisquoi River Refuge, Vermont
First State Record Brewer's Sparrow – Powdermill Reserve, Pennsylvania
First Provincial Record Bell's Vireo – Saanich, British Columbia
Second State Record Anhinga – Frederica, Delaware
Second State Record Brewer's Sparrow – Petit Manan Refuge, Maine
Fourth State Record Buff-breasted Sandpiper – American Falls, Idaho
Fourth State Record Sharp-tailed Sandpiper – Medina, Ohio
Fifth State Record Wilson's Storm Petrel – offshore Westport, Washington
Fifth State Record Black-throated Gray Warbler – Cowan's Ford Refuge, North Carolina
Tenth State Record Black-throated Gray Warbler – Sucker Lake, Minnesota
Eleventh State Record Black-throated Gray Warbler – Jamaica Bay, New York
Fourteenth Provincial Record Curlew Sandpiper – Parksville, British Columbia
Fifteenth Provincial Record Curlew Sandpiper – Delta, British Columbia
REALLY RARE SIGHTINGS
Gray-streaked Flycatchers (2) – Unalaska Island, Alaska
Northern Jacana – Canoa Ranch Conservation Park, Arizona
Ruff – Timnath Reservoir, Colorado
Little Stint – Forsyth Refuge, New Jersey
Golden-winged Warbler – Pubnico, Nova Scotia
Townsend's Warbler – Jamestown, North Dakota
Black-headed Grosbeak – near Williston, Tennessee
Long-tailed Jaeger – Black Rush Lake, Minnesota
Brown Booby– Hamilton, Ontario
Neotropic Cormorant – Batavia, New York
Black-bellied Whistling Duck – near Freeville, New York
CONTINUING RARE BIRDS
The Common Crane is still being monitored by birders in northeast California, and the Thick-billed Vireo is still being seen in Miami, Florida. A pair of Eared Quetzals continue to be seen in Southeast Arizona, where birders also continue to report the Plain-capped Starthroat and Berylline Hummingbird regularly.
Fall migration kicks in more each day, so be sure to check every shorebird, hummingbird, songbird, flycatcher, and gull – actually every bird – for the potential of a rare or off-course species!
For more information, see the American Birding Association's Rare Bird Alert at https://www.aba.org/rare-bird-alert-september-4-2020/ Special Thanks to the ABA, and Nate Swick, who does such a great job of compiling the ABA's Rare Bird Alert, which we use to prepare this weekly replay.
You can often find more information about individual rare bird sightings from the state rare bird alert listserves that you can access at http://birding.aba.org/ or at https://www.facebook.com/groups/ABArare/