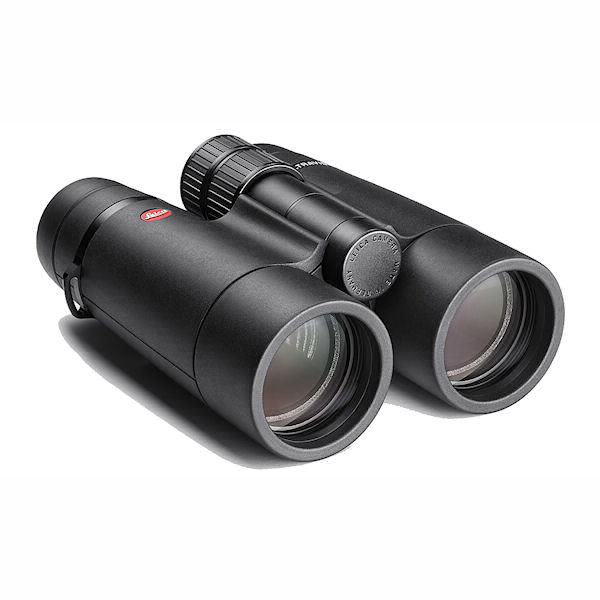 The Leica Ultravid HD-Plus 8x42 Binocular.
The new generation of Leica Ultravid HD-Plus 8x42 Binoculars for birders feature prisms made from specially formulated Schott glass that provide exceptional light transmission characteristics that ensure higher image brightness, better color transmission, and considerably improved twilight vision. In addition to a brighter viewing image, these Leica binoculars also offer increased contrast performance in all birding situations, and particularly in unfavorable light.
The Leica Ultravid HD-Plus 42 Binoculars feature exceptionally high-quality lenses that reduce flare to an absolute minimum. This guarantees excellent colors and contrast, outstanding image brightness, clarity, and optimum resolution of details. The innovative AquaDura coating ensures a crystal-clear view in all weather conditions and protects the lenses against scratches and abrasions.
In terms of handling, the binoculars are ideally matched for birders' interests and frequent use under a variety of viewing conditions. The shock-absorbent armor cover protects the binoculars against damage while also providing an excellent grip for safe and steady handling. For more information about Leica Ultravid HD-Plus 8x42 Binoculars, see Leica Full Size Binoculars - Noctivid, Ultravid HD-Plus & Trinovid (leicacamerausa.com)