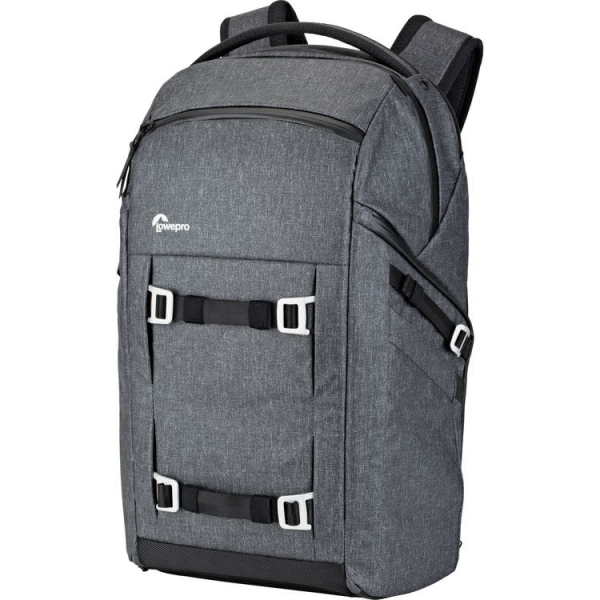 These 3 photographs illustrate the versatility of the Lowepro Freeline Backpack 350.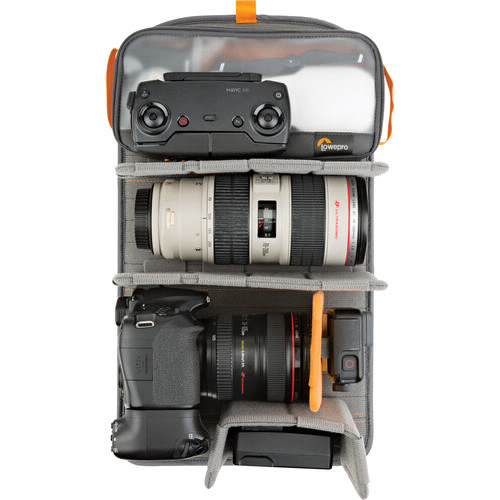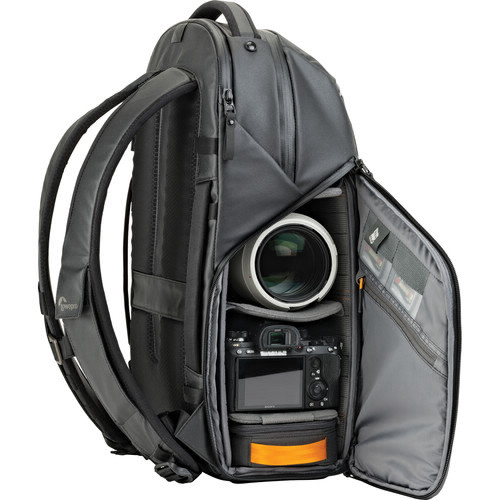 Every birder needs a backpack, and while the Lowepro Freeline Backpack 350 has many special features preferred by photographers, anyone will appreciate the quality and varied compartment options that can be personalized. This heather-gray backpack has a dedicated compartment for a 15-inch laptop, and features a spacious main compartment, a removable folding partition system that can be used to make 2 or 3 shelves to store optics including binoculars, a camera and lenses, or audio and digital media equipment to use in the field and during travel.
To organize this backpack's contents, a Lowepro Gear Box equipment pouch provides a space for cords, adapters, and other essentials for devices, keeping them organized and readily available. Complete access to the FreeLine Backpack's interior is enabled by a zippered rear panel, while 2 zippered side openings complement the partition system and Gear Box.
While in use, the folding partition system's shelves and the Gear Box itself can be reached when the bag is rotated from your back to front-side with either side opening facing up – quite a unique access. Each side opening also provides pockets for extra memory cards, batteries, sunglasses, earphones, and other smaller accessories. Along the exterior of each zippered side opening is a large open pocket that can hold a water bottle, tripod, monopod, or trekking pole, which can be secured using a locking strap above each pocket.
The FreeLine Backpack features durable weather-resistant nylon construction, and it can be carried using its built-in top handle, or by its adjustable shoulder straps. When traveling over difficult or uneven terrain, you can use the backpack's waist belt to transfer weight to your hips for additional comfort.
To learn more about this versatile and dependable backpack, visit B&H Photo at https://www.bhphotovideo.com/c/product/1434516-REG/lowepro_lp37229_freeline_backpack_350_aw.html