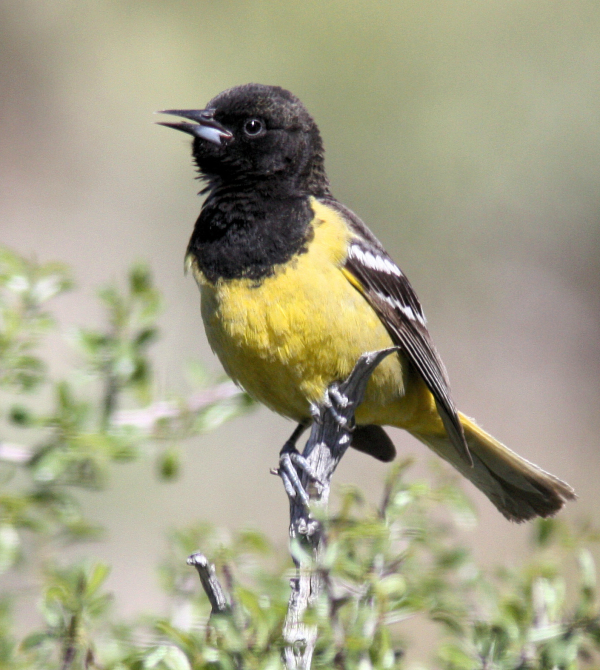 Observing a male Scott's Oriole singing on territory is more than enough to want to learn more about this interesting species of the American Southwest and Mexico (photos by Paul Konrad).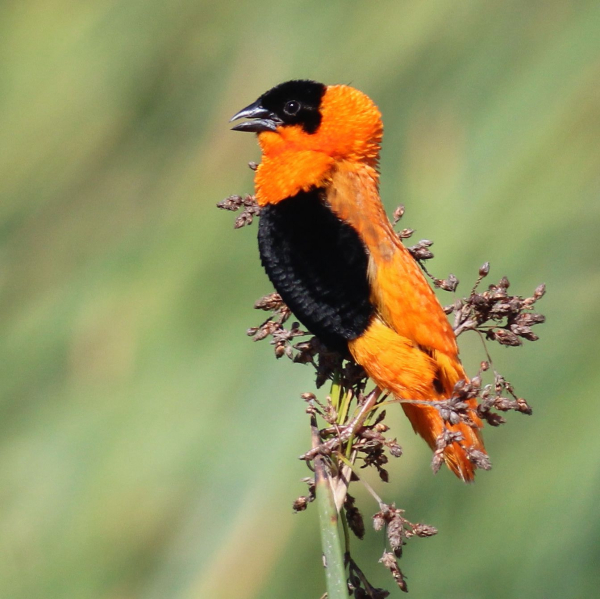 Northern Red Bishops range between the Sahara and the Congo. Their nesting behaviors are very interesting and well worth learning about at Birds of the World.
We often refer to the Birds of the World website, so wanted to provide more information about this remarkable resource for birders as a product review, because it does require a small monthly subscription price. But if you're a birder, a subscription to Birds of the World is a must – it's like having access to the best bird library ever created, any time you wish. If you want to answer any question about a given bird species, this is your best source of information. All the birds you see at your feeders, and all the birds you find in the field are described in detail, along with 10,721 species found worldwide.
Produced by the prestigious Cornell Lab of Ornithology and a wealth of worldwide partners, each of the species profiles for birds found across North America and around the world have been created using information collected from field research with range maps supplemented with eBird reports. The site utilizes tens of thousands of photos, videos, and illustrations, and it's a remarkable reference, a leaning tool, and a teaching tool – for you, for students, children, and anyone interested in birds.
In addition to accessing information species by species, you can also study the 249 bird families these species belong to. You can refer to an entire family of birds and learn about the family and any of those species with the click of your mouse or tap of your finger; for example, the hummingbirds, jays, falcons, hornbills, plovers, woodpeckers – any bird family you wish.
Each species description provides a range map that includes its entire range – in North America, the Western Hemisphere, or worldwide. Interesting and important information based on field research is presented simply within such headings as identification, habitat, movements, diet, sounds, nesting, and conservation with a number of subheadings under each of these headings and more. It will also refer you to the specific scientific articles where the information was collected for more insight into a given bird subject. More than 100,000 research citations have been used to provide authoritative accounts of all the birds.
The subscription rate is a mere $7.19 per month (or $49 annually) with the discounted rate of 10 percent now, and you can unsubscribe any time you wish – after a month, a year, or keep your subscription active indefinitely to continue to learn and answer questions that arise about common, rare, and foreign species alike. If you're a birder, Birds of the World is a must – it's like having access to the best bird library ever created, any time you wish!
Visit the Birds of the World website, and subscribe, at https://birdsoftheworld.org/bow/home