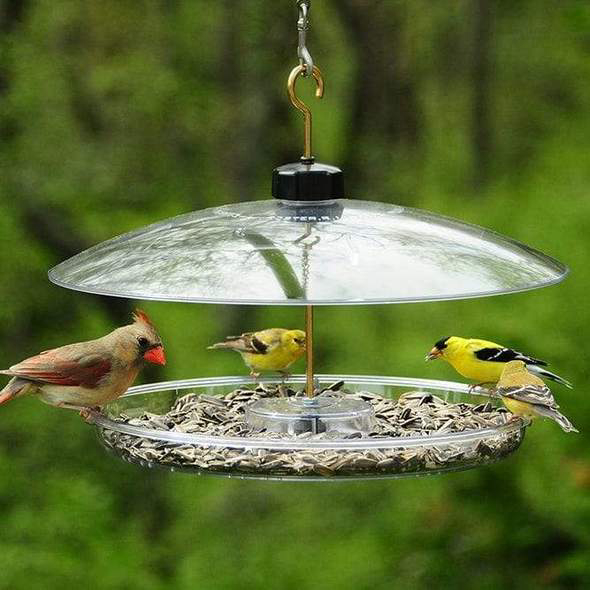 The Droll Yankees Covered Platform Feeder.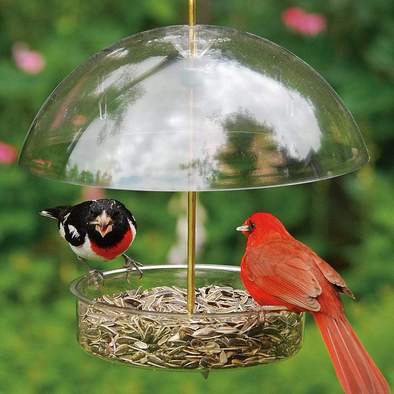 The Droll Yankees X-1 Seed Saver Feeder.
MoreBirds offers 2 Droll Yankees see-through hanging platform feeders with overhead domes that hold a pound of seeds or other bird foods. Take your pick or choose them both, the Covered Platform Feeder and the X-1 Seed Saver Feeder both feature an adjustable cover that protects bird foods from weather and allows you to manage the size of the birds that visit the feeder by adjusting the cover down or up. These stylish feeders are favorites in the Droll Yankees line of bird feeders, and they can be used as hanging feeders or pole mounted.
For more information about the popular fly-through Droll Yankees Covered Platform Feeder, visit MoreBirds at https://morebirds.com/collections/seed-feeders/products/droll-yankees-covered-platform-feeder-with-adjustable-dome and check out the Droll Yankees X-1 Seed Saver Feeder at MoreBirds at https://morebirds.com/collections/seed-feeders/products/droll-yankees-x-1-seed-saver-bird-feeder-x1