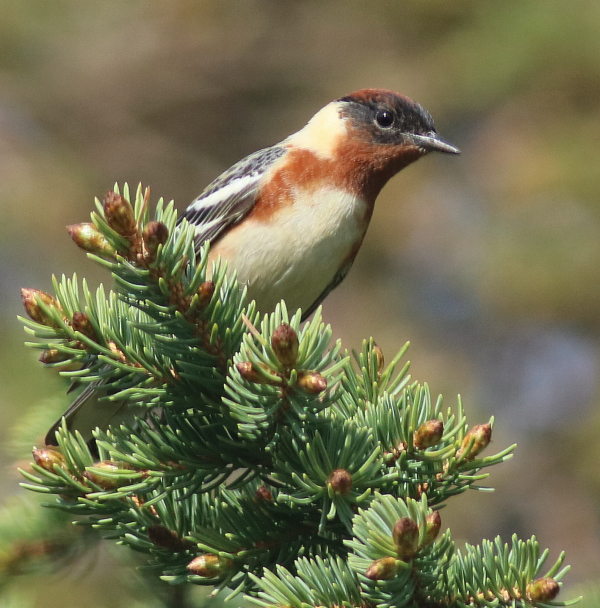 Can you identify this warbler? (Bay-breasted Warbler photo by Paul Konrad).
With waves of warblers on their way north, it's prime time for a crash course that will help you immediately identify North American warblers by sight and sound. Learning warbler identification can feel overwhelming at first, especially considering how difficult it can be to get a good look at these fast-moving little birds that are often seen high in trees. Get the help you've been looking for with ace birder and instructor Kevin McGowan as your guide during this comprehensive online course provided by the Cornell Lab of Ornithology.
Learn warbler identification with short training videos that total 4-plus hours of instruction, train for field conditions with 5-plus hours of photo ID practice, hone your birding strategies with comprehensive quizzes after each lesson, study characteristics and songs of each species through video portraits, and have all the warblers at your fingertips with 4 free warbler ID poster downloads.
The Warbler Identification course features: 12 lessons, 55 topics, 15 quizzes, 62 instructional videos, and 3¾ hours of instructional video time. The entire course should take about 16 hours of estimated completion time. The course is self-paced, with no expiration date; it is provided 100 percent online, and it has a 30-day refund guarantee. SnapID makes practice easy, and you can earn 1.6 CEU (continuing education units) credits, which is an optional add-on.
To open the door to all the fun of the Bird Academy course: Warbler Identification, see https://academy.allaboutbirds.org/product/be-a-better-birder-warbler-identification/