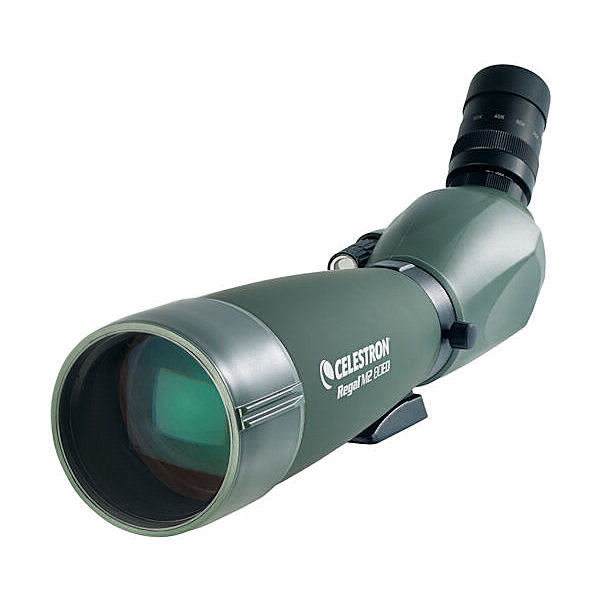 The Regal M2 Spotting Scope with the 20x-to-60x Zoom Eyepiece.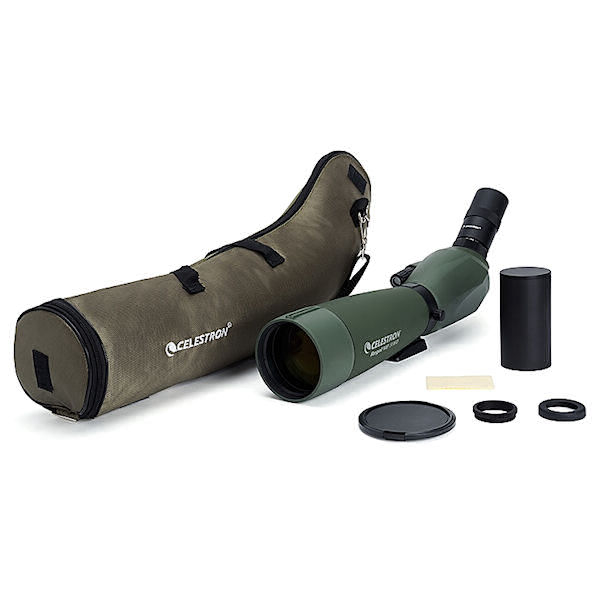 The Regal M2 Spotting Scope package.
See the amazing savings on the 3 models of Regal M2 Spotting Scopes, Celestron's top-of-the-line spotting scopes that feature ED low-dispersion glass and fully multi-coated optics for the very brightest and sharpest images. Regal M2 Spotting Scopes all come with straight or angled zoom eyepieces and a sturdy magnesium alloy body that's fully sealed and waterproof. The ED glass objective lens minimizes chromatic aberration and provides color fidelity with increased resolution and contrast with Celestron's proprietary XLT lens coatings that maximize light transmission.
The big price reduction and Free shipping in the Lower 48 States are hard to beat, and the Celestron Regal M2s are listed as "Birders' Best Buy" by Optics4Birders. Learn more about the Regal M2 model options at https://www.optics4birding.com/celestron-regal-m2-spotting-scopes.html