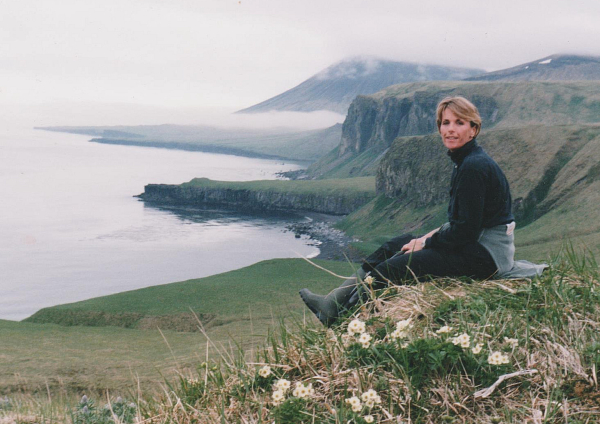 More people are appreciating that tranquil moments surrounded by nature can quickly change to excitement with the appearance of interesting birds.
Probably a reflection of the ever-increasing interest in birding overall, as well as an indication that more people have had more free time during the current worldwide pandemic, a recent New York Times article chronicled that "Birding has surged in popularity this year." Likewise, more and more people have started reporting the birds they see using eBird, adding valuable information that help us understand birds more all the time.
The Times article chronicled some impressive examples that emphasize many people's new and renewed interests in birding. As an example, according to the Cornell Lab of Ornithology, birders set a world record on May 9 for the Global Big Day, an annual spring birding event. Participants using the Lab's eBird platform reported more than two million observations of birds – the most bird sightings ever documented in a single day – and recorded a total of 6,479 species! "Spring is always a busy season for birding," said Marshall Iliff, a project leader at the Cornell lab, "But this year is sort of off the charts."
Other birders took advantage of the new levels of "quietness" to record bird sounds. During the past few months the number of bird song audio recordings submitted with eBird checklists surged in the archives of the Macaulay Library. Between March 1st and May 31st eBirders contributed more than 100,000 audio recordings. By comparison, it took more than 70 years for contributors to the Macaulay Library to archive its first 100,000 recordings. In fact, during the month of May alone, contributors added nearly 50,000 new recordings, suggesting the numbers of monthly recordings probably continue to increase.
At a time when people are nervously tracking the spread of a virus, birders are finding relief in tracking the migratory patterns of birds. For Layla Adanero, who was working as a business analyst in the midst of New York's Manhattan financial district, birding has been a respite from the faster-paced life she left behind when she was furloughed in April and moved back home to London.
Now the bird songs in her yard, once ignored as background noise, have become clues to understanding an entire ecosystem. "It's quite meditative to watch another life form go about its day," said Layla, who is 23. "It's like another way of practicing mindfulness." There's something symbolic about watching the birds fly, Layla said; "They represent the ultimate freedom of movement."
Corina Newsome, 27, a bird biologist and graduate student at Georgia Southern University, explained that the pandemic coincided with spring migration – the perfect time for new birders to look to the sky. Corina shared, "I think it will end up making us better stewards of our natural spaces, as well as give us peace and calm to see that even though our rhythm is interrupted, there is a greater rhythm that continues."
"Anyone can enjoy birding," she said, adding that during the pandemic, she has been fielding more birding questions on social media from new birders, birders with renewed interests, and parents introducing the joys of birds to their children.
In New Orleans, Rebekah Bradshaw, 41, started birding as a way to keep her three children active after schools closed. Her son Liam, age 11, said he used the Merlin phone app to identify and list about 150 species of birds. "He's at that age now where he can really get sucked into the screen," Rebekah said. "So I decided, 'Let's go birding.' Both of my big kids really got into it, and even the baby now walks around outside looking at the sky saying: 'Bird! Bird!'" Many birds are drawn to the Bradshaws' area because they live close to Bayou St. John and Lake Pontchartrain. Birding is a fun activity that city dwellers, rural residents, and suburbanites anywhere can enjoy.
Nathalie Couzon, 31, has been largely confined to her third-floor apartment in Bangkok, Thailand, due to Covid concerns. She usually makes YouTube videos about her travels, but lately she has turned her camera toward the birds that gather in trees outside her home. "I transferred my hobby from the national parks to my balcony," she said.
Sightings reported by birders are useful to scientists too. Birders can contribute to global databases like eBird at the Cornell Lab of Ornithology, which helps biologists and conservationists monitor bird populations and migration patterns. "eBird has been used by researchers all over the world in ways that we never predicted," explained Marshall Iliff at the Cornell Lab. The data entered by birders helps contextualize sightings for people who use the Lab's free Merlin app – the app Liam uses in New Orleans. In London, Layla uses an app called Smart Bird ID to identify species, and she helped her 10-year-old sister use it too.
Even so, anyone can log into eBird to add their sightings to the mix via computer, and you can do it without using an app if you prefer. In Bangkok, Nathalie makes her bird IDs using her copy of the book, A Field Guide to the Birds of Thailand. Birding requires patience, but she has cultivated a lot of patience during home confinement periods, with her new interest in birding as one of her favorite ways to pass the time. "If you're staying at home, especially during confinement, and you want to see some nature," she said, "you can just open your window."
This is especially true for the millions of people who feed birds out their window. It's amazing to see what a variety of birds a basin of water, a suet feeder, and a nectar feeder can produce. People new to birding have much to gain as they expand and enjoy their birding interests. Any time is a great time to get started, and many people are finding that birds have added a new dimension to their lives where contact with the natural world was overlooked or unappreciated.
With this new and renewed interest in birding, we expect the tens of millions of people who already enjoy birding are devoting more time to birds and birding, although maybe a little closer to home. The excitement generated during this period will continue to attract more and more people, so share your enthusiasm for birds with others. Birders, companies that provide birding products, and people in general are continuing to increase and expand their interests in birds – state by state, nation by nation, worldwide.
You can refer to the original New York Times article at https://www.nytimes.com/2020/05/29/science/bird-watching-coronavirus.html
Share your birding experiences and photos at editorstbw2@gmail.com