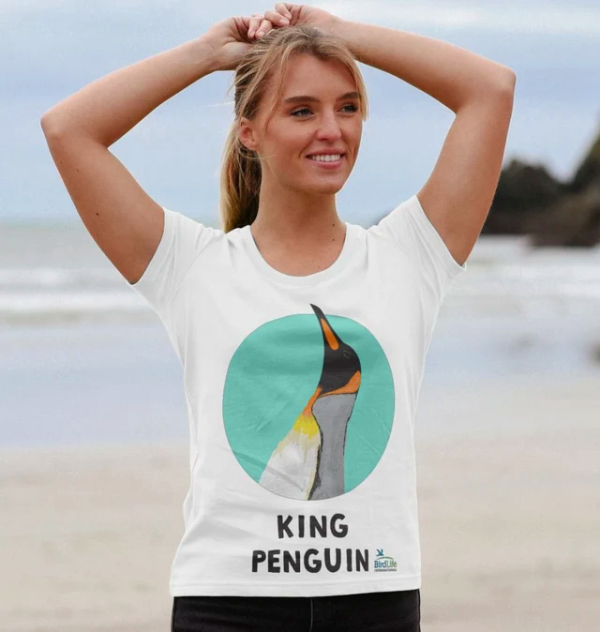 The BirdLife King Penguin Tee.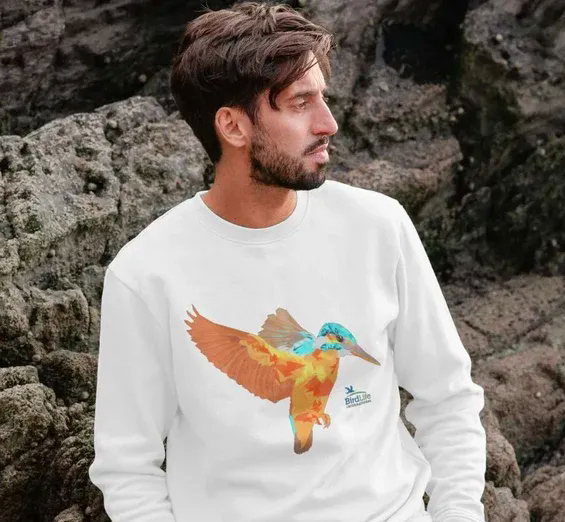 The BirdLife Kingfisher Sweatshirt.
If you're looking to update your birding apparel and accessories with some international artwork that includes toucans, penguins, hornbills, parrots, eagles, kingfishers, even albatrosses, and more, you will appreciate the colorful art and relevant information shared. One image even shows the world's bird migration routes on a map of the earth. Available in women's, men's, and children's apparel, choose from T-shirts, sweatshirts, and hoodies in a variety of colors, plus tote bags or stickers. BirdLife International is a leading bird conservation group that's active on all 7 continents.
To view the attractive and comfortable apparel and accessories available from BirdLife International, see Women (birdlifestore.com) and Printed T-shirts | BirdLife International Store (birdlifestore.com) You can also learn more about BirdLife International's worldwide mission at BirdLife International - BirdLife is the world leader in Bird Conservation