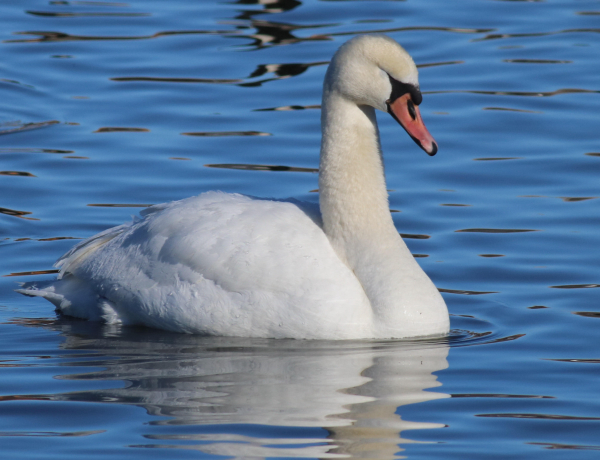 Zeiss teams in Europe and North America could find a Mute Swan to add to their October Big Day and Global Birding Weekend lists.
This weekend Zeiss Sports Optics is supporting two premier birding events – the October Big Day and the Global Birding Weekend! Birders from around the world will be participating in these exciting birding events. Together with the Cornell Lab of Ornithology, a long-standing partner, Zeiss offers birders participating in the October Big Day who submit five eligible checklists on eBird this Saturday, October 17th, the chance to win one of two Victory SF 32 Binoculars, the high-performance binoculars designed especially for birders.
The October Big Day is multi-faceted and has the objectives of building a global community that is passionate about nature and to record as many bird species as possible, and submit them to eBird. Share your observations via eBird with the global audience and to provide valuable-citizen science information. Every species counts, each bird counts, from the most common to the rarest.
For the Global Birding Weekend, the international organization Global Birding is calling on people around the world to explore native birds in their environments October 17 and 18. Zeiss employees and brand ambassadors will be participating in this global event to raise worldwide awareness for work in bird conservation, and to raise and contribute funding to bird conservation projects.
Birders, ornithologists, and nature enthusiasts from a many countries are participating for the Zeiss Team, like ambassadors from the United States including Melissa Penta, Jon Cormorant, Catherine Hamilton, and Luke Tiller. The Zeiss Nordics Team will be strongly represented by Christian Cederroth and the Falsterbo Observatory Team; Stephen Menzie from Sweden, as well as the Zeiss Arctic Redpolls: William Velmala and Roni Vaisanen. Zeiss ambassador Toby Carter is representing the United Kingdom Team, as is the Southern Team Reservoir Birds from Spain, and Noam Weiss and the team from the International Birding and Research Center in Eilat, Israel. Zeiss employees Rich Moncrief (US) and Petra Kregelius-Schmidt (Germany) will also be participating.

For more information about Zeiss's Global Birding Weekend Fundraiser for BirdLife International, visit https://www.justgiving.com/fundraising/zeiss Any donations made during this weekend will be awarded to BirdLife International's bird conservation projects to stop the illegal wild bird trade in Asia.
You can get additional information about the Global Birding Weekend at https://globalbirding.org/ and to learn more about the October Big Day, see https://ebird.org/news/october-big-day-2020-bigger-than-ever