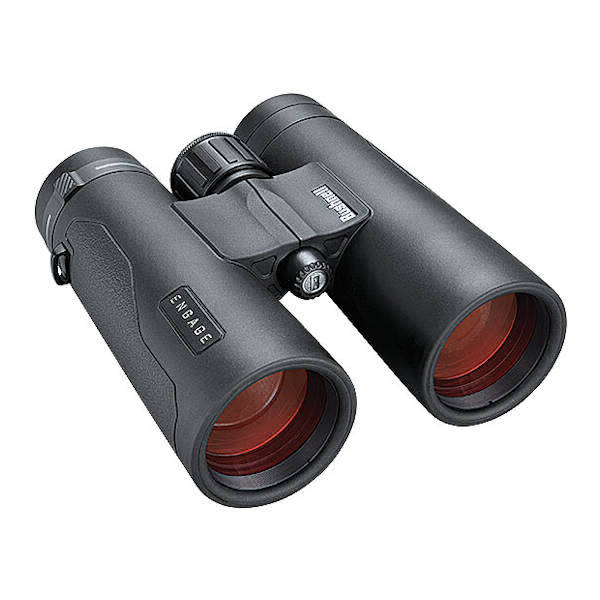 Bushnell Engage 8x42 ED Binoculars are on sale now.
On sale now, Bushnell Engage 8x42 ED Binoculars deliver top notch performance for birders, optically and ergonomically. The lens and prism systems yield exceptionally clear views and the fully multi-coated ED (extra-low dispersion) lenses transmit a high percentage of incoming light and minimize chromatic aberration, while the PC-3 phase-coated roof prisms help brighten your view and add contrast. Providing a wide field of view – 426 feet at 1000 yards – these comfortable binoculars give you a larger view than most 8x42 binoculars.
The Bushnell Engage 8x42 ED Binoculars are durable and fully weatherproof, allowing you to be confident birding in any environment, and Bushnell's proprietary EXO Barrier lens coating repels water, oil, and debris. Viewing comfort is highly prioritized in Engage Binoculars, which is why the 8x42 model has a 19mm eye relief, and the magnesium chassis brings the weight of these binoculars down to 23½ ounces.
Learn more and check out the significant sale price on these Bushnell Engage 8x42 ED Binoculars at Optics4Birders at Bushnell Engage 8x42 ED Binoculars - Optics4Birding