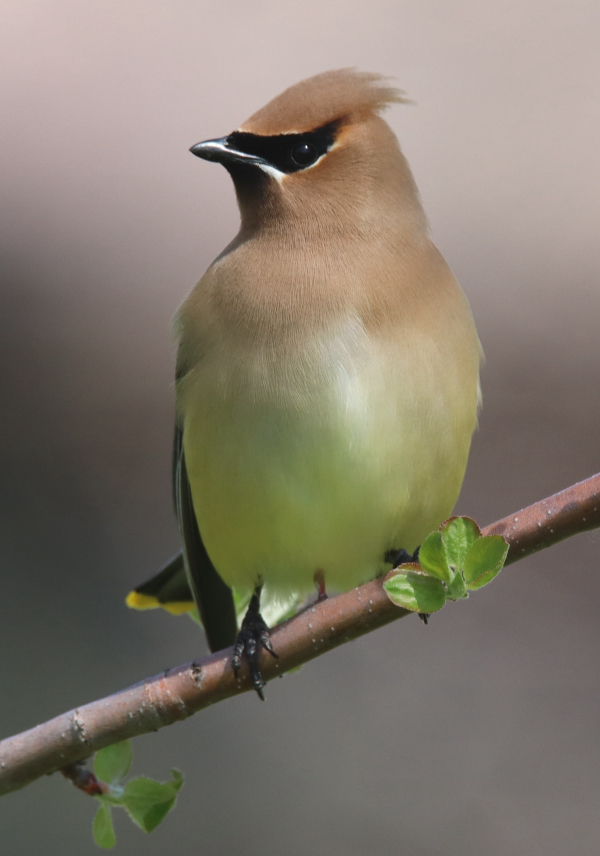 Can you illustrate a Cedar Waxwing? Choose 1 of the 5 selected species to illustrate and describe to participate in this year's Art of Conservation Songbird Art Contest (photo by Paul Konrad).
Wildlife Forever has announced the Official Bird List for the 2022 Art of Conservation Songbird Art Contest. Featuring bird species found in North America, the contest empowers art and creative writing by students from around the world. Young artists have the opportunity to win prizes and recognition while learning about songbirds, their habitats, and how they can help increase bird populations. Winners will be honored in 4 grade categories: Kindergarten thru 3rd grade, 4th thru 6th grade, 7th thru 9th grade, and 10th thru 12th grade.
K-12 youth are encouraged to create an original illustration that includes one of the following species: Golden-crowned Kinglet, Rose-breasted Grosbeak, Brown Creeper, Cedar Waxwing, and Chipping Sparrow. Along with the illustration, students in grades 4 through 12 write and include a brief creative writing example about the bird species they illustrate.
Combining art with creative writing helps connect youth to the lessons of conservation. "We hope to introduce young people to the importance of these birds and conservation solutions," said Addison Motta, Education and Communications Manager at Wildlife Forever. The Art of Conservation programs help create the next generation of stewards by providing a creative outlet focused on learning, and self-discovery. Students who enter the contest connect with nature, learning about conservation issues and solutions to make a difference.
"The Songbird Art program had a fantastic inaugural year, and we are excited to see participation continue to grow. Passing on a love and respect for nature to the next generation is of the utmost importance, and the program has the ability to connect students from all walks of life to the great outdoors," said Sam Koltinsky, Director of the Jay N. Darling Center. The 2022 Songbird Art Program is supported by the USDA Forest Service and Jay N. Darling Legacy Center.
Send your entry today to beat the November 30 deadline, and winners will be honored in 4 grade categories: K-3, 4-6, 7-9, and 10-12 in January, but it's not too early to get started, so see www.SongbirdArtContest.org