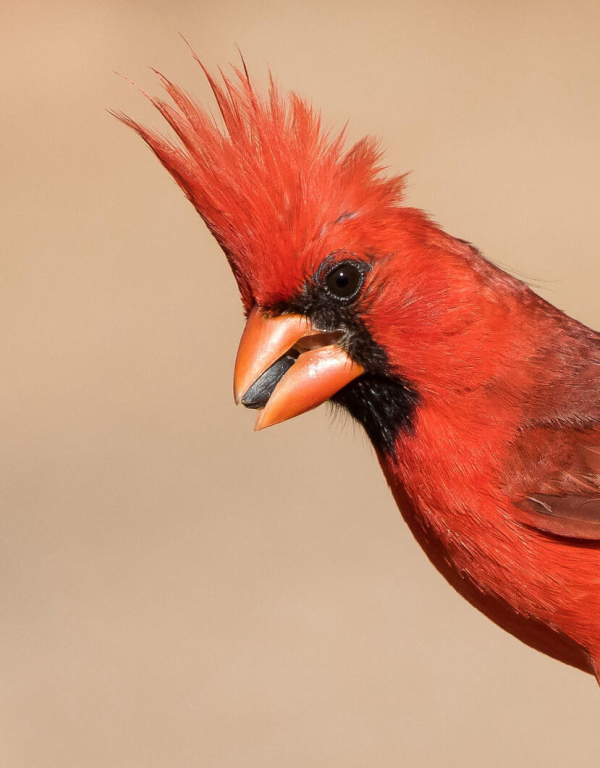 How much do you really know about common feeder birds like Northern Cardinals? (photo by Dorian Anderson)
Feeding schoolyard birds is a great way to benefit birds and engage students of any age in science. Interested teachers and students who would like to add a bird-centered project into their curriculum can get started by contacting Project FeederWatch, and better yet, you can participate in FeederWatch activities this season. Start by referring to the free FeederWatch Classroom Guide that provides step-by-step instructions about how your class can participate, including 6 interesting and fun activities that support classroom learning.
FeederWatch also provides the Feathered Friends newsletter that features monthly lessons that captivate elementary and middle school students' interest in birds. The easy-to-use lessons include take-home activities that will help enhance science content and practices through investigating your local birds. You can refer to the free Classroom Guide for teachers at FeederWatch Classroom Guide
If you are new to feeding birds, maintaining a classroom feeder is a breeze, and you will find that students will be eager to participate. You can learn more at Maintaining Your Classroom Feeder – K-12 Education (cornell.edu)
Anyone can participate in Project FeederWatch, and if you haven't already signed up, you can learn more at Project FeederWatch, a shared project of the Cornell Lab of Ornithology and Birds Canada.