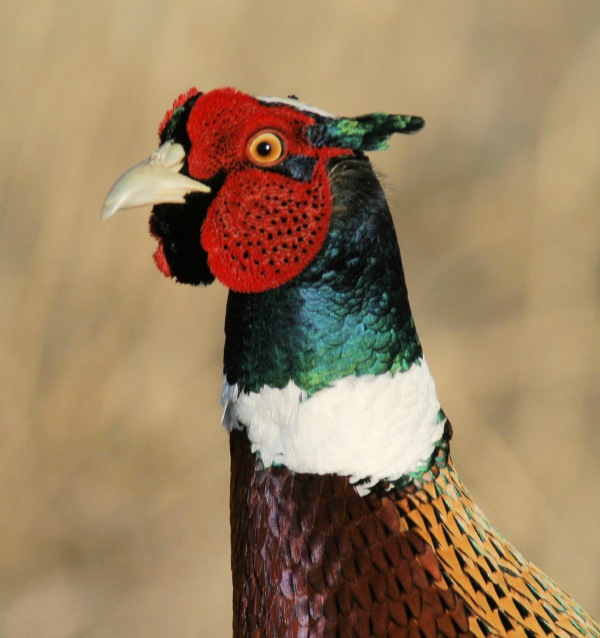 Join the fun, enjoy the birds you see, and report your October Big Day bird list to eBird (Ring-necked Pheasant photo by Paul Konrad).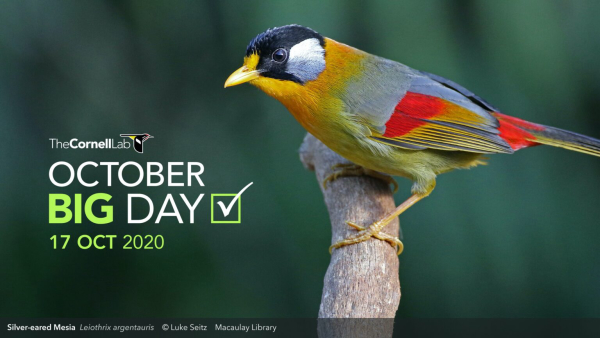 Birders from 165 different countries participated in last year's October Big Day, finding 6,711 different species of birds (Silver-eared Mesia photo by Luke Seitz).
It's the biggest fall birding event in the world – the October Big Day – provides every birder the opportunity to participate in a citizen-science event that only asks you to identify, count, and report all the birds you observe. When you add your Saturday birding data to eBird, you join the community of birders from around the world with a common goal – to learn where thousands of species of birds are located during mid-October. Make this Saturday the birding pinnacle of your autumn season as you visit your favorite birding locations, including or limited to your own yard.
Join the fun, enjoy the birds you see, and report your birding results! Last year, a total of 6,711 different species of birds were observed by birders reporting from 165 different countries! Now that's a serious birding event, organized by eBird and the Cornell Lab of Ornithology. Watch the results being posted Live during Saturday's event and thereafter at https://ebird.org/octoberbigday and you can get more information about the October Big Day at https://ebird.org/news/october-big-day-2020-bigger-than-ever