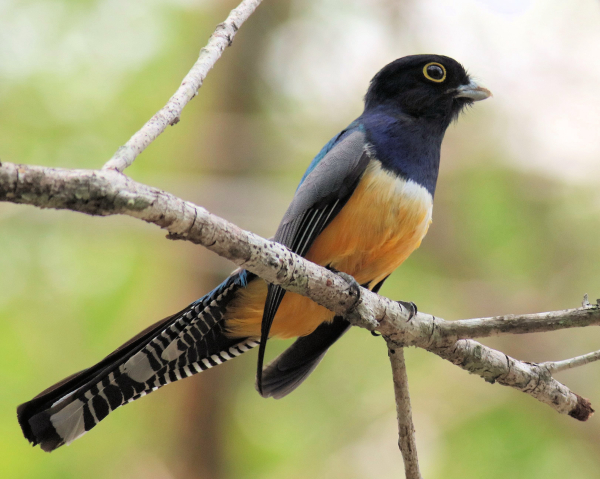 Enjoy World Migratory Bird Day with other birders worldwide (Violaceous Trogon photo by Paul Konrad).
Join the global celebration of birds and nature on Saturday May 8th, during this year's World Migratory Bird Day, an annual global campaign dedicated to raising awareness of migratory birds and the need for international cooperation to protect birds and their habitats. Birds connect our world, and the World Migratory Bird Day connects birders and other interested people who join together for a day devoted to birds. There are exciting events being conducted at locations across North America and around the world, all provided on a worldwide event map.
For information about World Migratory Bird Day, see https://www.worldmigratorybirdday.org/
To learn about events being conducted at locations around the world, and near you, see the global event map that provides descriptions of World Migratory Bird Day activities at https://www.worldmigratorybirdday.org/events-map
The Smithsonian Migratory Bird Center created International Migratory Bird Day in 1993, which has been coordinated by Environment for the Americas since 2007. This educational campaign became World Migratory Bird Day in 2018 with a true worldwide audience that celebrates and brings attention to one of the most important and spectacular events in the Americas, the African-Eurasian corridor, and the East Asian-Australasian corridor – bird migration. By promoting a global conservation theme and messaging, World Migratory Bird Day combines our voices into a robust global voice to boost the urgent need for migratory bird conservation.