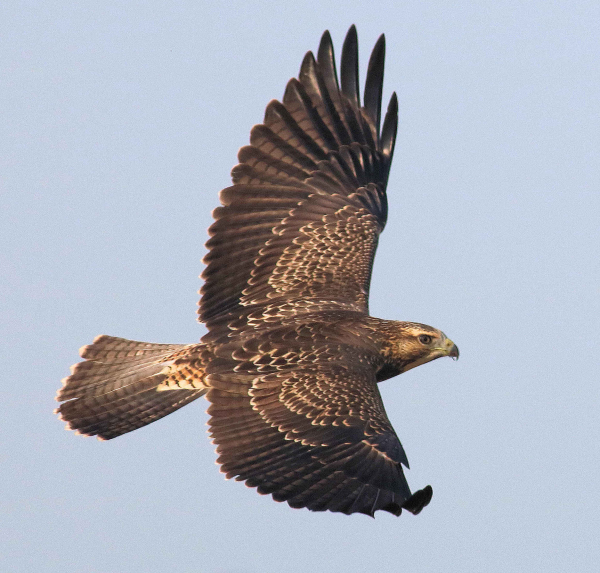 Thousands of young Swainson's Hawks are migrating past the Veracruz raptor counting site as they make their first flight from nesting areas in the western United States and southern-central Canada to northern Argentina (photo by Paul Konrad).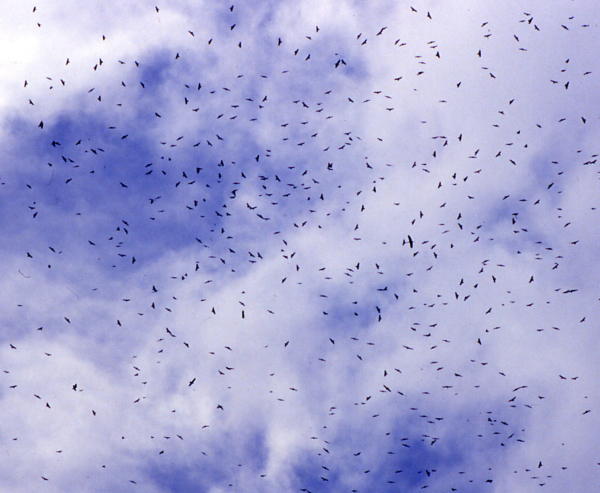 At times the sky becomes a "River of Raptors" above the Veracruz, Mexico count site.
Last Wednesday was a banner day for hawk and vulture migration above Veracruz, Mexico – we all should have been there – with 354,806 birds counted including 195,527 Broad-winged Hawks, 63,047 Swainson's Hawks, and 66,891 Turkey Vultures among 11 different raptor species – all in 1 day! There is no doubt the Veracruz count site is the busiest in the Americas and the world, or that it lives up to its name of "River of Raptors!" During the following 2 days, raptor migration numbers remained high with totals of 146,240 Thursday and 135,157 Friday!
The birds that pass by the Veracruz count site originated from nesting ranges in North America and funnel inland between the Gulf Coast to the east and mountain ranges to the west. To view all the daily observations at the Veracruz count site, and to check out daily raptor counts see HawkCount
Of course, there are exciting raptor count sites located across the United States and southern Canada as impressive numbers and diversity of birds of prey continue to migrate south daily throughout October and into November. Consider visiting a raptor counting site this fall, and find one near you at HawkCount which is operated by Hawk Migration Association of North America.