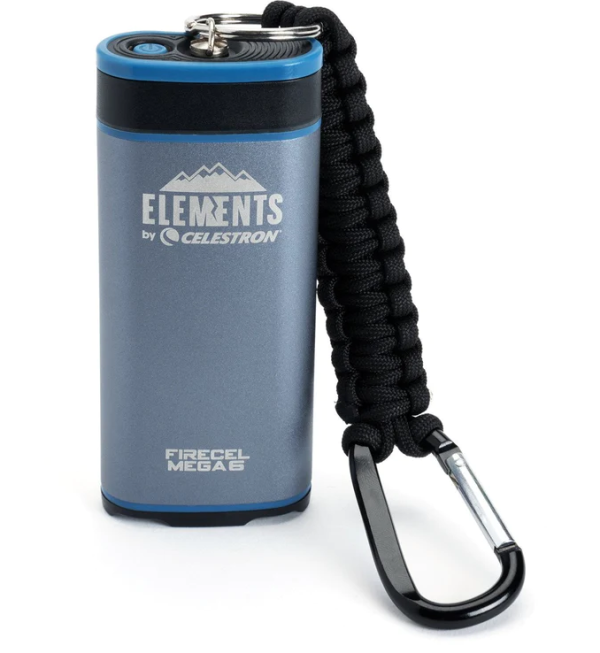 The Celestron Elements Firecel+.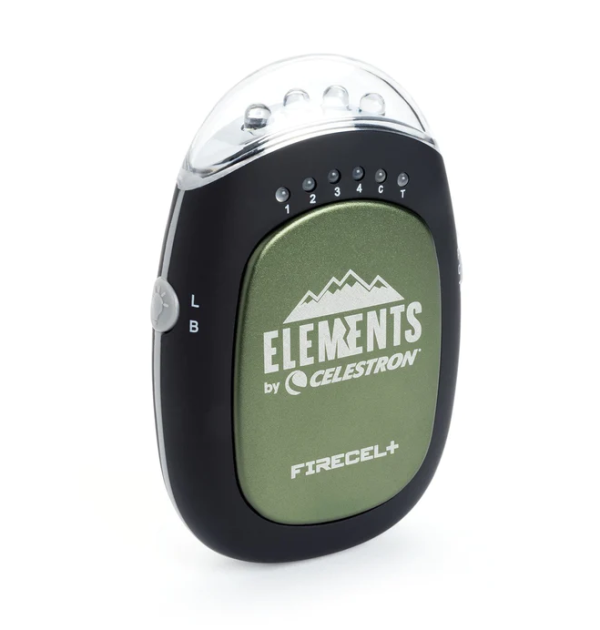 The Celestron FireCel Mega 6 is on sale now.
Birders find the convenience provided by the rechargeable Firecel+ 3-in-1 Power Bank, Flashlight, and Handwarmer indispensable in the field and in your vehicle as it provides portable power to charge your smartphone, tablet, internet hotspot, and other USB-powered electronics. The Celestron Firecel+ also provides a helpful flashlight, and its blinking white and red lights provide an SOS alert. If you find yourself chilled while birding, the Firecel+ operates as a handwarmer that provides heat for hours on a single charge.
Similarly, the Celestron FireCel Mega 6 is a rugged, ergonomic 3-in-1 tool that can be used as a portable power bank, a 4-mode LED flashlight, and a handwarmer. The 6000 mAh rechargeable lithium battery charges smartphones, tablets, sport cameras, and other USB devices. Its power-curve design allows for comfortable use in both hands or in a pocket, while maximizing the contact points for heat transfer when used as a handwarmer, good for up to 8 hours of heat.
The Celestron Elements Firecel+ or the FireCel Mega 6 will become an indispensable addition to your birding vest or backpack, and they are water resistant, dust proof, crush proof, and drop-tested to withstand the uses and abuses of a variety of outdoor activities.
To learn more about the extensive line of Celestron Elements products, including the Firecel+, see Celestron Elements FireCel+ | Celestron and review the Firecel Mega 6, on sale now at Celestron Elements FireCel Mega 6 | Celestron