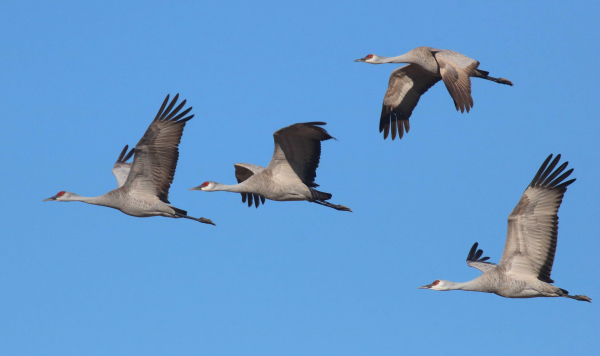 Each November birders assemble at Bosque Del Apache Refuge to enjoy the sights and sounds of thousands of Sandhill Cranes, along with abundant Snow Geese and a wealth of birds native to the American Southwest (photos by Paul Konrad).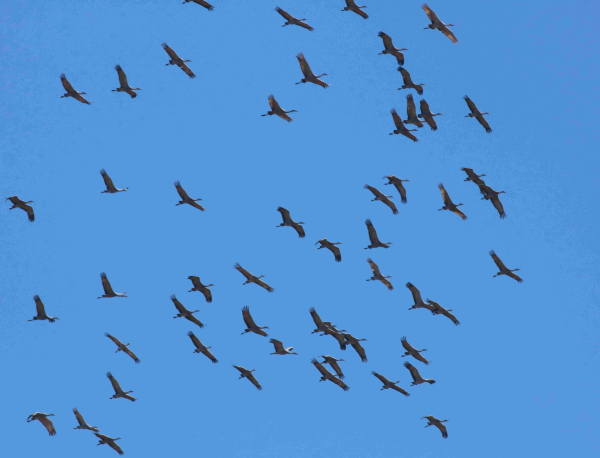 Crane Fiesta 2020 has been announced by Friends of Bosque Del Apache National Wildlife Refuge as an option to this year's Festival of Cranes, one of the biggest and most successful birding festivals annually. Normally this popular birding festival takes place at the refuge in central New Mexico, but this year the cost-free event is going virtual – this week – as Crane Fiesta 2020 from November 19 to 21 (this Thursday thru Saturday). You can join the fun from the comfort of your home and enjoy the action at the Expo Tent, including exciting birding webinars, premium bird photography webinars, and views from the Wildlife Zone.
See the full schedule and register for all the free webinars you may choose. Crane Fiesta will be a mix of virtual medias with many education, conservation, and photography groups bringing you live webinars and pre-recorded feature videos, all through the expert organization of the Friends of Bosque Del Apache.
To receive the login details for the free webinars, be sure to register in advance to receive the links to view them online. To get that information and other details about Crane Fiesta 2020, please refer to https://friendsofbosquedelapache.org/festival-of-the-cranes/