While making daily pilgrimages to nearby Melody's Grove the past few weeks, I found myself appreciating a fulfilling level of bliss at times during the hours I spent in my mobile blind. I'm sure it comes from immersing myself in nature, breathing the freshest spring air, surrounded by mature trees and bushes as they sprouted new leaves and flowers each day. Among the plants was an ever-moving, ever-changing parade of birds – mostly migrant songbirds that filled the landscape with their songs of spring – a joy to behold.
Immersed within this active migrant hotspot my mobile blind allowed me to relax with my camera in hand and my binoculars close in the comfort of a captain's chair with a full view of the landscape and the birds moving through it. Common and rarer migrants searched for small insects; sometimes chasing or fleeing from competitors, sometimes resting, sometimes approaching potential mates. Each bird was a potential photo subject, and favored species received my attention as long as they were in sight.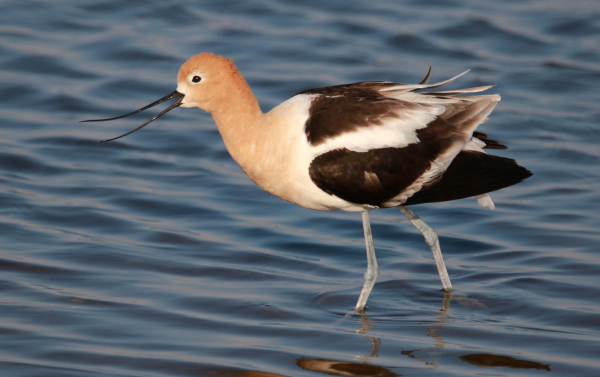 I write a lot about my mobile blind, so most readers already know the "secret" behind this most useful and under-appreciated piece of photography equipment. I have had a long succession of mobile blinds, but lately it is my van, my everyday mode of transportation beyond my legs and feet, and my everyday mode of transportation for birding beyond home. Living in the open landscape of rural North Dakota, I find it important to cover a relatively expansive area to keep aware of subtle changes in the avifauna and their habitats while searching for new photo sites, and nurturing the hope for a chance encounter with a new photo subject. Overall, I find that birds and other wildlife are less likely to flee from a parked vehicle or the cautious approach of a mobile blind, while a person wielding a camera is likely to cause a flush or flight.
There is a definite comfort level in using your vehicle as a mobile blind: It provides shade, reduces the brightness of the light that reaches your eyes, which helps to reduce any vision stress; the mobile blind breaks the wind, shelters you from rain or snow, and keeps most bugs outside. In a pinch, you can even turn on the heater or air conditioning to take the edge off temperature lows and highs.
Best of all, you are mobile and able to pull forward or reverse, a few inches, feet, or hundred feet; turn a little right or left to get into a more open position, or reposition to a more promising location altogether. At Melody's Grove, I park on the sunny side of the trees and bushes, on the east side in the morning and along the west side in the evening to take advantage of the direction of the sunlight (thereby positioning myself between the sun and the birds).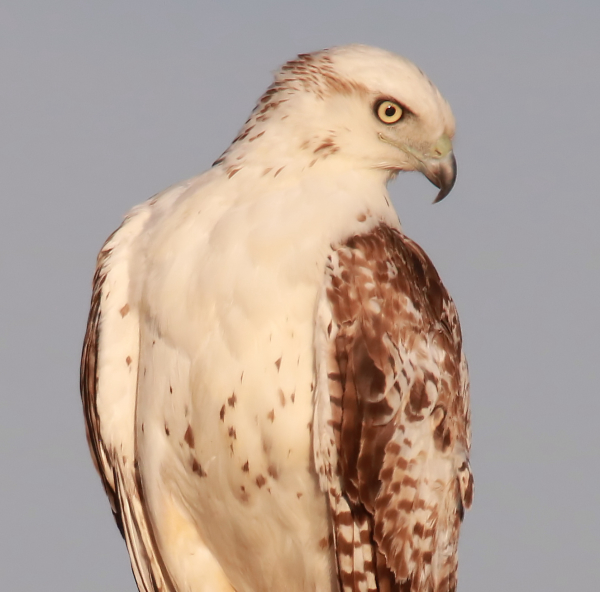 Birding Bliss
But even better, let me take you back to my initial reference to "a fulfilling level of bliss at times," that stems from being immersed in nature, breathing super-fresh air, listening to bird songs. My senses become hyper-acute to the sights and sounds around me, to any movements, and to very subtle changes of temperature and wind, even to the varying hues of sunlight and shade.
All this amid a heightened level of anticipation, and suspense; and then it happens, the surprise appearance of a colorful songbird – a Chestnut-sided Warbler, Orchard Oriole, Canada Warbler, or even a species I've never seen before, like my first Connecticut Warbler 2 years ago; and another 2 weeks ago. But it needn't be a "rare bird;" any Yellow Warbler and Yellow-rumped Warbler is a treat, 2 of the most common birds to break into my attentive view.
As I'm waiting for the next bird, I tend to see every movement of any leaf; actually, any movement across my field of vision – until the next bird breaks into the plain of view – popping out of the vegetation, or flying in to perch before me. It's all fun, enjoyable, and often exiting, although there are also periods of quiet, sometimes nearing the advent of boredom, but then a bird appears and it's on again.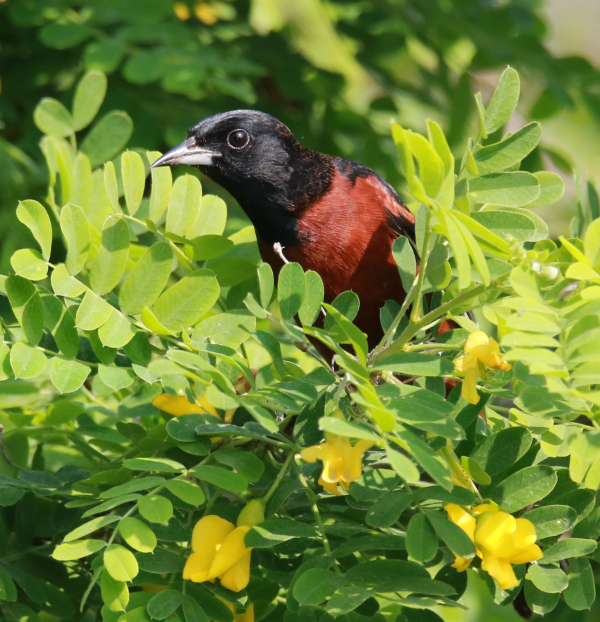 On the Road
I usually photograph along a lot of little-used rural roads at times of the day when very few people use them, but any time you use a vehicle to photograph birds along a roadway requires a second level of safety. Wherever you are, it's always necessary to be extra aware of any vehicles behind you and in front of you, and to make smart choices as to where to slow down, where to pull over. Pull as far off the road as possible when photographing from your mobile blind, and double-check for other vehicles before slowly re-entering the roadway. Always be safety cautious, and safety conscious for yourself and others.
While photographing from your vehicle, be sure to turn off the ignition to keep your camera lens as stable as possible. Also try to stabilize your lens by resting it on the top of a slightly raised window or brace it against the side or top of the window frame to reduce any body shake that may be transferred as you hold your camera. Also, hold your breath when you press the shutter button, as always.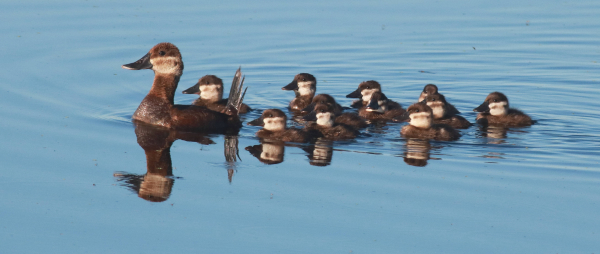 A Historic Perspective
We all appreciate having birding locations with hiking trails that yield periodic photo opportunities. Hiking is a great way to enjoy birding, and to get some exercise. At the same time, anyone who knows me knows I am very mobile beyond walking distances – be it with a car, truck, jeep, or van. I have covered a fare amount of landscape behind the wheel of a vehicle since age 14 when I drove an old Studebaker Lark, followed by a Mercury Meteor. Back then I explored the riverbottom woods of the Missouri River north and south of my hometown of Bismarck, then expanded to areas a couple hours southeast to my current neighborhood where my great friend and cousin Dwight and my grandparents lived. But that's a whole 'nuther story, except that those early years of auto-tour birding helped lead to my university studies that focused on birds.
Since I bought my first camera and zoom lens from my brother Jim when I was 21, my birding drives have been punctuated by auto searches for photo subjects, and I all but perfected the activity of using whatever vehicle I used personally or professionally as a mobile blind. As long as I could roll down a window or two, I was jamming photographically. Over the years it's become obvious that whether you drive 200 yards or 200 miles, your mobile blind will help you find a bird or a promising location to stop and wait for birds to do their thing, hopefully within range of your camera lens.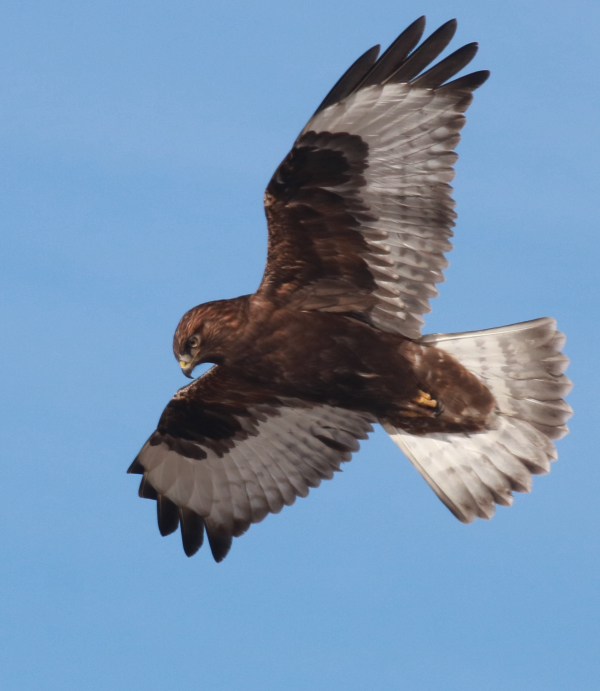 These days, during regular road trips to Bismarck, Fargo, or Minneapolis for reasons other than birding, I'm always watching for birds and open to taking a few minutes or more to photograph a bird that presents itself along the way as it's perched, swimming, flying, or feeding. Whenever possible, take advantage of photo opportunities you find along the way, and spend a little extra time with each bird you photograph from your mobile blind. Often with a few more moments of time, a bird that provides a fairly standard portrait photo will add a bit more action to their behavior for you to document. Be a good observer, a conscientious bird photographer, and enjoy a little bliss in your mobile blind.
Article and photographs by Paul Konrad
Share your bird photos and birding experiences at editorstbw2@gmail.com