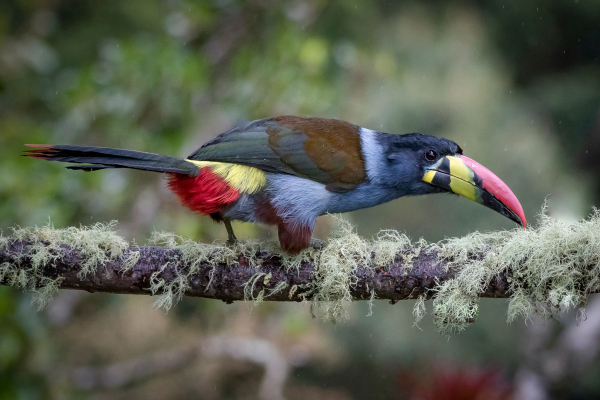 This week, a photography duo shares photos of birds they encountered in Colombia, a nation that can boast one of the most diverse avifaunas found on Earth within the variety of tropical habitats stretching from the Pacific Ocean to the top of the Andes Mountains and on to the Amazon Basin. As the first people ever to conduct a Birding Big Year in Colombia, Niky Carrera Levy and Mauricio Ossa criss-crossed the country tallying 1,453 species and photographing as many birds as possible – all during the last year, 2021.
As native Colombians, Niky and Mauro discovered first-hand the richness of their country, with a special emphasis on birds, and in the process they added hundreds of new species to their Life Lists - Niky with 953 lifers and Mauro with 826! These numbers underscore the potential for any birders who venture to Colombia.
During their Big Year, Mauro and Niky wanted to use our experience as photographers and publicists to raise awareness about the splendor and diversity of their country's birds. When they have the attention of fellow Colombians, they also share the threats the birds face. Then, the photography duo shares stories about the birding guides and other people on the ground in different areas who are working to protect and carry out conservation measures for birds.
During their year-long birding blitz, they also aimed to raise awareness on behalf of bird conservation, and collected hundreds of stories from and about conservation heroes, including people whose lives have been transformed by birds, some of whom have been trained as birding guides.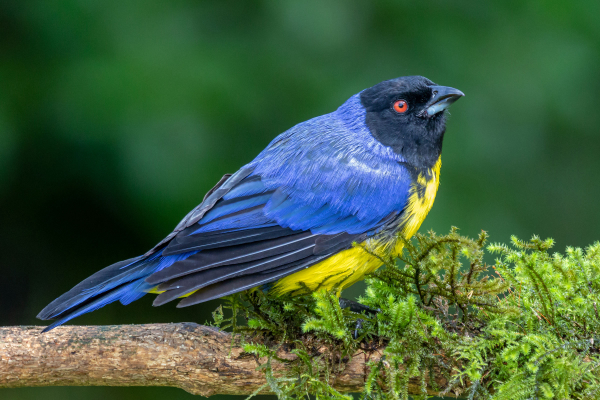 Starting January 1st when they left the municipality of Honda in central Colombia, Niky and Mauro planned to spend 10 days in each of Colombia's 32 departments (states). The inspired bird photographers covered 13,719 miles of roads, descending from high misty peaks to vast plains that extend as far as the eye can see. They boated more than 250 miles of rivers, reaching remote sites in the Colombian Amazon Basin, which are inaccessible by any other means. A total of 13 flights ensured they reached each of the departments in the country, and they trekked 733 miles during their Big Year.
The photo duo of Mauro and Niky appreciated enlivened passionate conversations about bird conservation with Afro-Colombians, indigenous people, villagers, children, birding guides, and community forest rangers. And they appreciated the hospitality provided by many families who not only opened the doors of their homes to them, but also showed Niky and Mauro the birds they are dedicated to protecting.
In this article we share a tiny percentage of the impressive photos that were taken during Colombia's first Birding Big Year. We hope you are equally impressed with the birds and the photos taken, often in subdued lighting conditions under the canopy of rain forests and misty cloud forests, often in overcast weather conditions. It's the tip of the iceberg of the remarkable collection of photos Niky and Mauro produced, and a testament to the potential for any bird photographer in Colombia.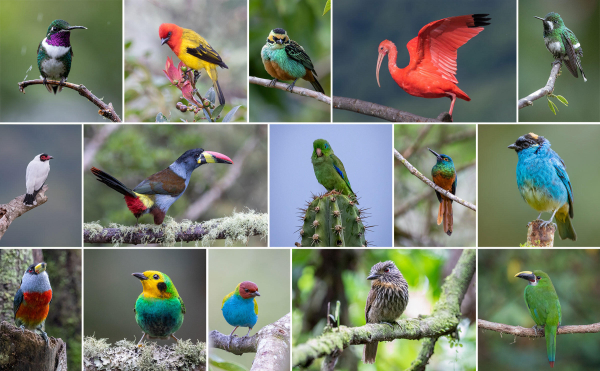 To refer to the original article and photographs by Niky Carrera Levy and Mauricio Ossa at Audubon online, see This Duo Photographed Hundreds of Colombia's Dazzling Birds This Year | Audubon
Share your bird photos and birding experiences at editorstbw2@gmail.com