The week before I left for my latest trip to Texas I was surprised to receive an invitation from Tamron to try one of their lenses. The timing was great considering I had just been introduced to an intriguing Tamron lens by 3 different photographers at High Island. It was the Tamron 150-to-600mm zoom lens. What intrigued me most was that the 600mm end of the zoom could be hand held under good lighting conditions – partly due to a Vibration Compensation feature built into the lens. I've always believed that a 400mm lens is the realistic limit to hand holding a lens, with larger lenses requiring a tripod; but when you have the added feature of Vibration Compensation to minimize the effect of "camera shake," a lens is more likely to produce sharp photographs when fast shutter speeds are possible.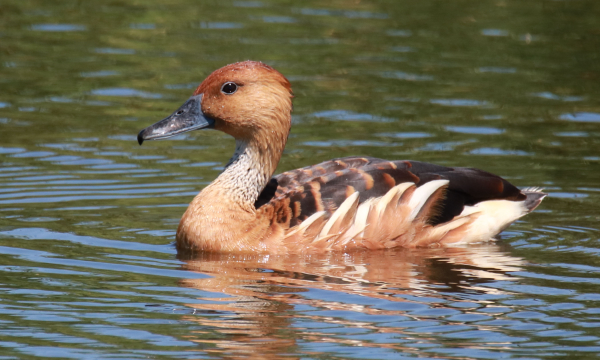 For the most part, I was interested in the performance of the lens at upper end of the zoom spectrum of this lens, at the 500 to 600mm levels – without using a tripod. When I received the Tamron lens in the mail, it opened my eyes to all the things that I would need to be sensitive to while using a different lens. First, the Tamron zoom lens was heavier than my personal lenses, which would make flight photography "different." But I knew it was just a matter of getting used to using it, while getting in touch with the overall feel and balance of the lens when using it. Then there was the zooming option, which is utilized by turning the lens left and right to zoom out and in.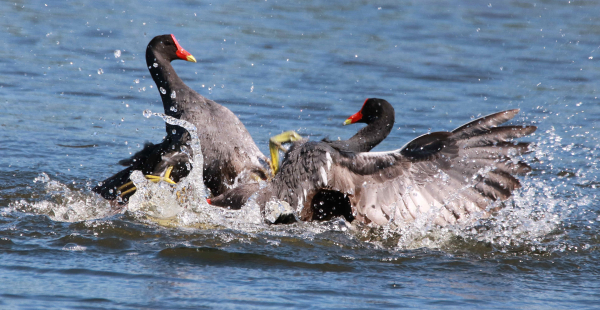 Aside from that, give me a sunny day and some interesting birds relatively close at hand, and it's on. And I had just such a day my last day in coastal Texas, so I gave the Tamron 150-to-600 Zoom Lens a great workout – and it performed beautifully in the field. And while I had an impression of the quality of the photos I was taking by reviewing a few on my camera's mini-screen. Of course, I could only make the determination of the sharpness of the photos after the day was done and I reviewed the photos on the big screen of my laptop computer.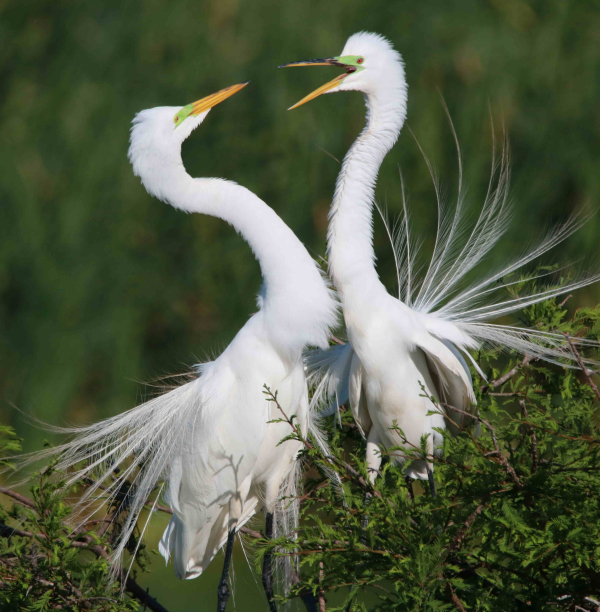 I was duly impressed! So I wanted to share some examples of the photos I took that day, starting at High Island's Smith's Grove to check for migrating songbirds; then on to nearby Anahuac National Wildlife Refuge to photograph my first-ever photos of Fulvous Whistling Ducks feeding, preening, and swimming. Then it was back to Smith's Grove to photograph nesting wading birds from the elevated Canopy Walkway – and to re-check for any songbird action in the trees. Then on to the Bolivar Peninsula for a sunset photo session among a concentration of terns, skimmers, and sandpipers.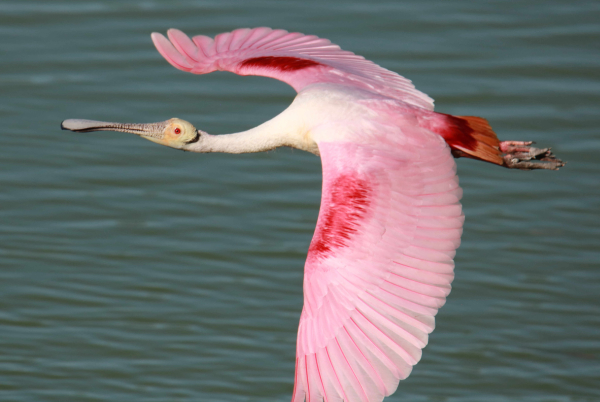 I took all the photos while hand holding the camera and lens, which included calmly swinging the lens during flight photos. I really only tested the high end of the lens's zoom options, believing that if the photos were sharp, bright, and colorful in the 500 to 600mm levels, the 150 to 400mm zoom magnifications should be as good or even better. After all, especially when photographing birds we all tend to wish we had a little more magnification to work with – and in this case, the highest magnifications of this versatile zoom lens excelled in the variety of habitats and situations that I used it in.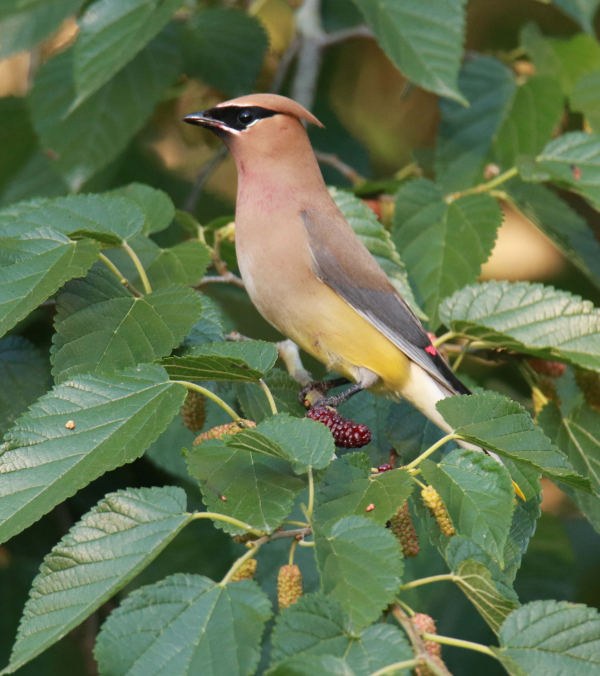 I would be remiss if I didn't note the fast silent autofocus of this lens is the result of the Ultrasonic Silent Drive. The autofocus works quickly for motionless birds, and it locks onto birds in flight with impressive accuracy (although like all other lenses, the birds need to be relatively large and fairly close for the autofocus to lock onto flying birds).
Of course, the bottom line is always the matter of affordability. And that's the other thing that was intriguing about this lens: It is "economical" for a big 600mm lens, as well as for the super-zoom properties. At about 1200 American bucks, it's comparable to the cost of my new 400mm lens, which has a lesser magnification with no zoom options. That's a significant price for most of us, but such a lens is an investment that will pay off for next 20-plus years and an instrument that will propel you through the joys of bird photography throughout each year you own it.
Overall, you can see that the quality of the photos I took during a single day is excellent. Not only is the accompanying collection of photos an impressive documentation of what the Tamron ultra-zoom lens can do, I consider it a nice reflection of my bird photography skills under a variety of situations – and you want a camera lens to do that too. It couldn't have been a better day among a variety of super birds with prime lighting and weather conditions, and I truly believe the lens couldn't have done a better job of providing high quality photos.
To learn more about this fine bird photography lens - the Tamron 150-to-600mm Zoom Lens - you can refer to the Gear article in this issue of The Birding Wire, and you can visit Tamron's website to check out the technical information and videos at https://www.tamron-usa.com/product/lenses/a022.html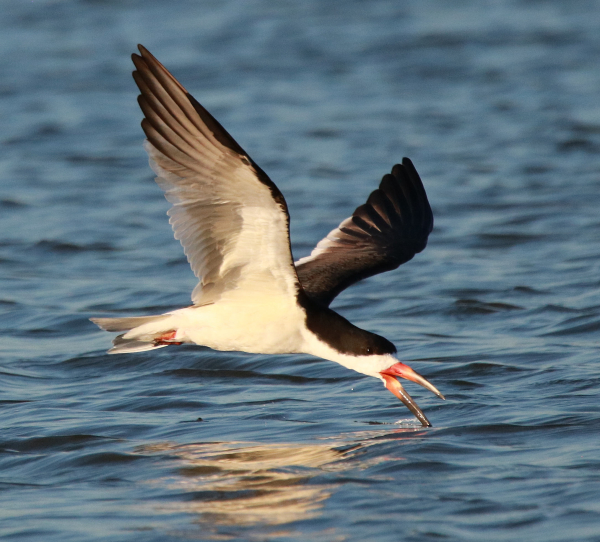 Article and photographs by Paul Konrad
Share your bird photos and birding experiences at editorstbw2@gmail.com